1 Nov 2022
BUILD YOUR OWN FREE TESTER BUNDLE!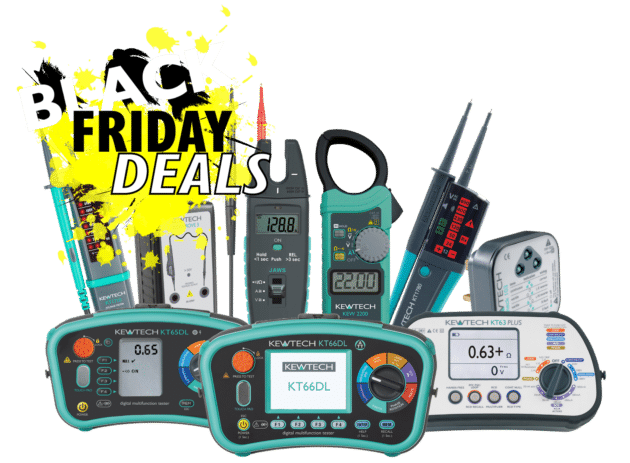 BLACK FRIDAY DEALS!
CHOOSE YOUR FREE TESTER BUNDLE WHEN YOU BUY A KEWTECH MFT!
This November we are giving you the chance to build your own promotion when you purchase a Kewtech MFT!
Choose from one of the following FREE bundles when purchasing a KT63PLUS, KT65DL or KT66DL between the 14th -28th November.
CHOOSE YOUR FREE BUNDLE: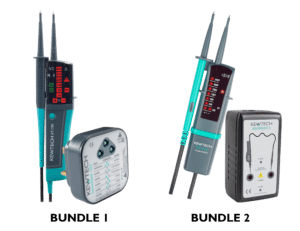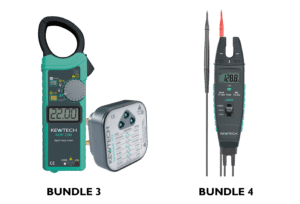 | | |
| --- | --- |
| BUNDLE 1 | KT1780 & KEWCHECK 103 |
| BUNDLE 2 | KT1710 & KEWPROVE 3 |
| BUNDLE 3 | KEW2200 & KEWCHECK 103 |
| BUNDLE 4 | JAWS |
.
HOW TO CLAIM YOUR FREE TESTER BUNDLE…
Step 1. Complete and submit the form below.
Step 2. You will then receive an email from us with your promocode to claim your free items.
Step 3. Order your chosen MFT with your wholesaler/distributor showing them the promocode and notify them of your chosen bundle.
Step 4. They will in turn order your chosen MFT and bundle from us for you to collect.
T's & C's
Free tester bundles when you buy a Kewtech MFT.
Offers available with purchase of KT63PLUS, KT65DL and KT66DL. Offer excludes KT63DL.
Please show your promo code to your wholesaler or distributor when ordering your products. The offer is available on new orders only and can not be claimed retrospectively. Please show your confirmation email with your promo code upon ordering with your wholesaler or distributor as the items will not be sent separately.
Offer available between  14th November – 28th November 2022.
CLAIM YOUR FREE BUNDLE
Here's your Kewtech promo code...