24 Nov 2022
ESR celebrates 10-year anniversary!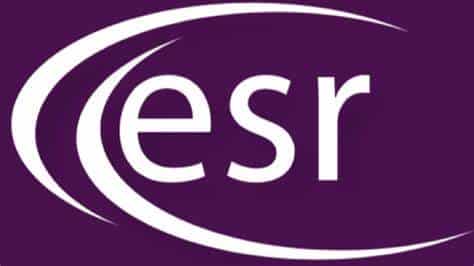 The Electrical Safety Roundtable celebrates 10-year anniversary.
On the 16th November 2022, the Electrical Safety Roundtable (ESR) hosted a Parliamentary Reception to shine spotlight on 'Enhancing the Standards of Electrical Safety in the UK' and to celebrate its 10th anniversary. The reception brought together a multitude of stakeholders from across the industry and political sphere and provided an opportunity to reflect on the progress made to enhance electrical safety standards.
Guests heard from the passionate Lord Foster of Bath who provided an overview of his Domestic Premises (Electrical Safety Certificate) Bill and influential electrical safety campaigner Louise Adamson, who captivated the room with her heart-wrenching, powerful and moving speech, urging the industry to act to prevent fatalities resulting from unsafe electrical installations and unsafe working practices.
Sponsored by Mark Fletcher MP, the event provided an opportunity to reflect on the contribution to enhancing electrical safety standards made by the Roundtable over the past 10 years and to highlight their recent initiatives, such as the newly launched, Electrical Safety Roundtable Above and Beyond Awards, created to showcase best practice to inspire change.
Chris Holmes, Kewtech Director said; 'Kewtech were delighted to be co-sponsors of the Electrical Safety Roundtable 10th year anniversary marked by a Parliamentary Reception held at the Houses of Parliament.
The event was designed to promote electrical safety, publicise the success and aims of the ESR group as well as the achievement of numerous individuals. All who are simply driven to improve electrical safety standards and competency to save life and prevent injury.
Among the speakers was Lord Foster of Bath, who has been instrumental in raising standards in rented accommodation with the requirement of regular Electrical Condition Inspections (ECIR). He has now drafted a Domestic Premises (Electrical Safety Certificate) Bill, this will require all domestic property sales to include an ECIR. His fear is that this will not be given parliamentary time (all that is needed is 1 hour) and without this it will remain a draft! We support his work and will be contacting our parliamentary representatives to reinforce the importance of this Bill.'