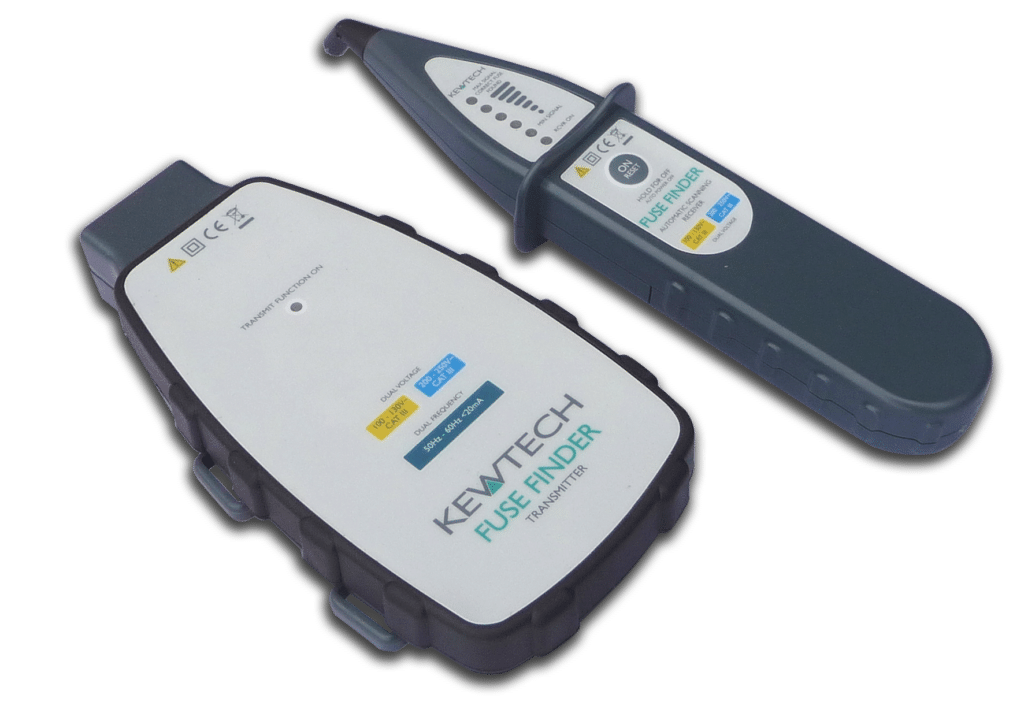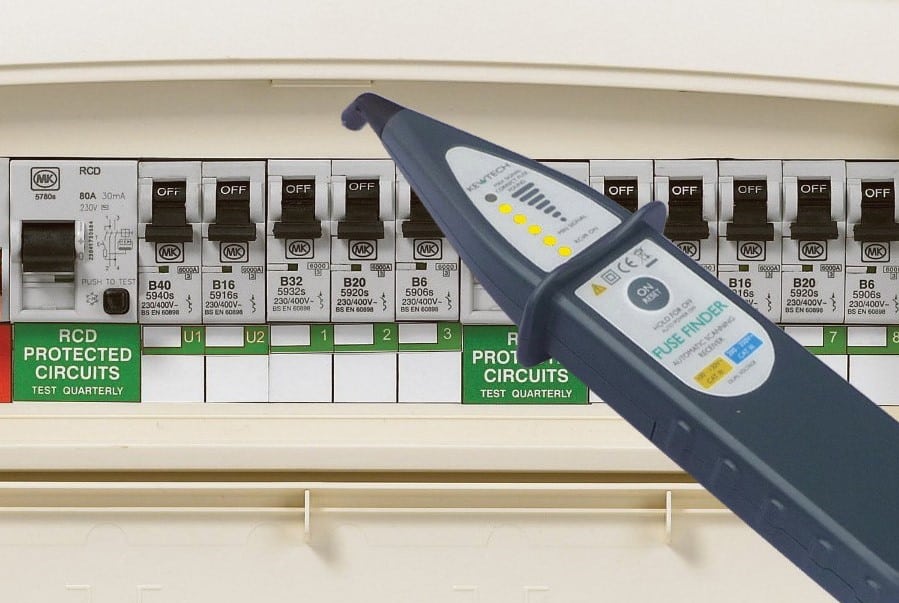 FUSE FINDER
Transmitter connects to the circuit to be traced
Receiver cleverly auto-tunes when scanning a bank of fuses / mcbs
LEDs clearly indicate signal strength
Overview
Lets you identify which fuse / MCB controls which circuit with a 'self learning' mode which enables accurate location of fuse.
The Kewtech Fuse Finder consists of a transmitter and receiver with mains lead
Transmitter – connects to the circuit to be traced by either the mains lead or fused test lead set.
The transmitter is powered from the supply so does not need batteries. It injects a signal into the circuit that is then picked up by the receiver at the fuse board.
Receiver – this cleverly auto-tunes when scanning a bank of fuses / mcbs. At least two scans are required so that the receiver can adjust its sensitivity to detect the strongest signal and hence the correct fuse for the circuit under test.
A Two piece kit and comes with a mains lead for socket outlets.  ACC016E test leads are optional for testing lighting circuits.
Key Benefits
Easy identification of fuse/MCB
Clever self learning mode
High accuracy
Transmitter does not need batteries
Key Features
Transmitter to inject a high frequency signal on the circuit under test
LEDs clearly indicate signal strength
Cleverly auto-tunes when scanning a bank of fuses / mcbs
Auto power off maximises receiver battery life
Scanning sensitivity reset button
Ferrite transducer scanning head