13 Jan 2022
Introducing the new KT66DL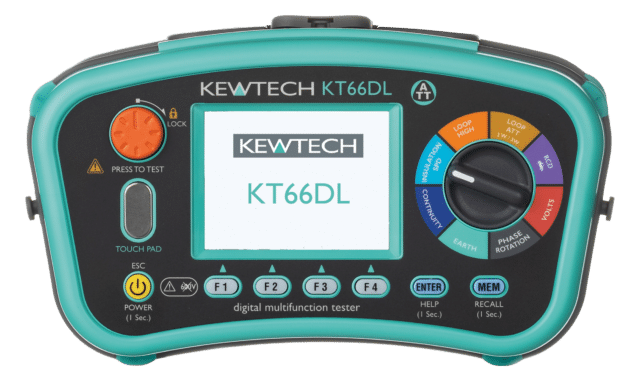 Here is a closer look at the new KT66DL 12-in-1 multifunction tester that brings you accuracy and performance like never before.
Engineered with a pioneering sophisticated loop testing system, including 3 & 2 wire low current test options and a comprehensive RCD testing facility complete with EV charge point test capacity, the KT66DL has it all.
As important as its illustrious list of features, the KT66DL exhibits all the hallmarks of Kewtech's quality, reliability and ease of use, so vital to the everyday contractor, all of which can be seen in its extra-large colour screen display.
Here is Paul from our technical team to run you through its features and benefits…