8 Nov 2023
Kewtech backed Johnnie Mackay becomes Scottish Champion!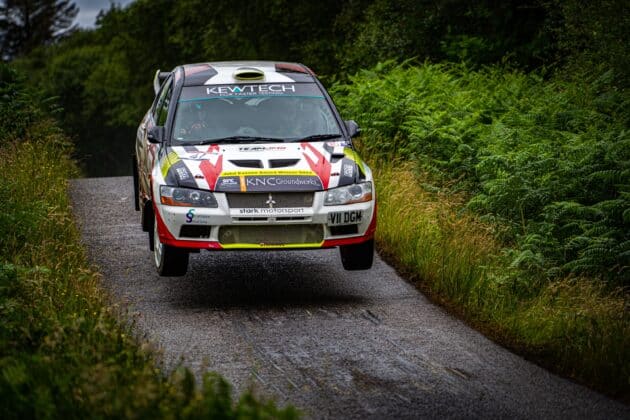 What a way to close out the 2023 season for Scotsman and Kewtech backed Johnnie Mackay who was crowned Scottish Rally Champion 2023 (Class M6) as well as the Mitsubishi Motors Scottish Cup Winner!
Kewtech would like to congratulate Johnnie on his wonderful achievement and it was fantastic to have some of the Kewtech team there in support and to see all Johnnie's hard work pay off.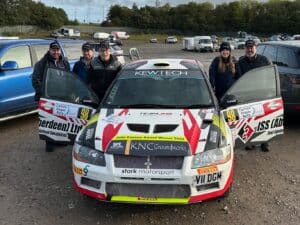 Johnnie secured the titles in Carlise, here is a short clip where you get to ride onboard… 2023 Carlisle Stages – SS8 Clip – YouTube
It will soon be on to the 2024 season for Johnnie and we can't wait to see what he has in store.
Johnnie Mackay, powered by Kewtech.