7 Jun 2022
Kewtech sponsor Scottish Rally Championship driver Johnnie Mackay!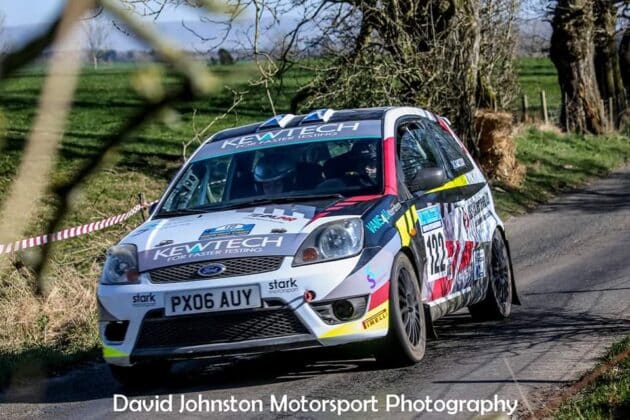 Kewtech are proud to be sponsoring Scottish Rally Championship driver Johnnie Mackay for the 2022 season!
Last year Johnnie won the 2021 Scottish Rally Championship Junior title and is renowned as a formidable prospect across the championship circuit as this year he looks to go one better.
"I'm delighted to have Kewtech onboard for my 2022 rallying season. Last year we claimed the Scottish Rally Championship Junior title, and this year we're looking for the next step up – the Motorsport UK Asphalt Rally Junior Championship title.  Competing in some of the most prestigious events in the UK has always been a dream of mine, and I'm grateful that I can take on this journey thanks to the support of Kewtech," Johnnie Mackay.
Johnnie next competes at the Argyll Rally on the 24th/25th of June in Dunoon.
"I had a great run on this event last year, so I'm hoping for more of the same this time!"
And even more excitingly, the following weekend (2nd/3rd July), Johnnie has been invited to compete at the McRae Rally Challenge at Knockhill Racing Circuit. This is going to be a huge event for the public and is set to attract more than 10,000 spectators with many of the big names of rallying on show to compete.
We wish Johnnie all the best for the rest of his season.