31 Oct 2022
Kewtech sponsored driver Johnnie MacKay wins UK Asphalt Junior Championship!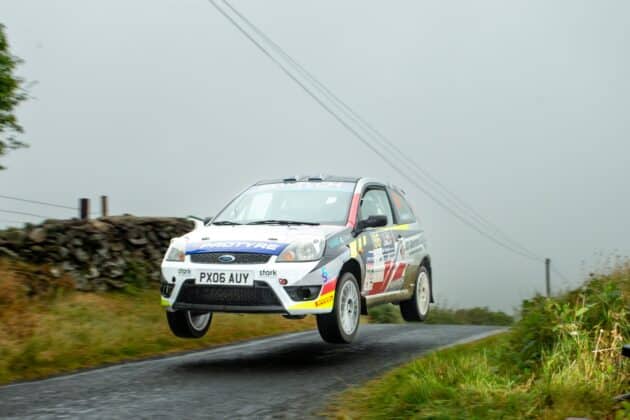 2022 UK ASPHALT JUNIOR CHAMPION
Kewtech are delighted to announce that Johnnie MacKay and his team have taken the Protyre Motorsport UK Asphalt Rally Championship Junior Title, along with the Class N3 Win. A fantastic achievement from a great young talent in the world of motor sports, one in which Kewtech are proud to have supported. Well done Johnnie!
Following his victory Johnnie had this to say…
"It's been brilliant competing on some of the top closed road events in the UK, and a year of experiences not to be forgotten!"
"Thanks to the organisers of the championship, and to all the events and marshals for such high quality rallies. Thanks to Michael, Steven, and Martin for sitting alongside me, as well as Stark Motorsport and Abospeed for keeping the car going strong!"
"Finally a big thanks go to all of our supporters:"
Kewtech, ISS Aberdeen Ltd, Vans4u Aberdeen, Strathdon Solutions, Andrew Wood Motorsport, Pirelli Motorsport