28 Oct 2022
Kewtech wins Electrical Project of the Year 2022!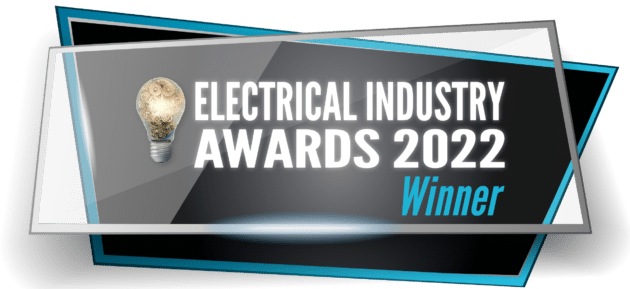 Electrical Project of the Year 2022

Kewtech are proud to bring you Autoloop, winner of the Electrical Project of the Year Award 2022.
Kewtech's Autoloop, developed in conjunction with Kier and Grid Key, brings game changing innovation to the UK road networks and is set to not only save millions of pounds but to significantly reduce the risk to workforce and reduce the disruption impact to road users too.
The problem:
Highway lighting structures on the UK road networks, including motorways, have a statutory requirement to be tested every 6 years. The testing process involves traffic management drawings and associated submissions and approvals, traffic management crews and electrical teams resulting annually in 500,000-man hours and 1,300 road closures. Not only is this testing expensive there is a high disruptive overhead for road users due to road closures.
Currently, this labour-intensive testing is inspected manually every 6 years to ensure safe operation, only providing a snapshot into the systems health. A structure could be damaged and unreported within that timescale being a potential safety hazard that goes undetected until an accident happens, there is loss of functionality or is picked up at the next test.
The solution:
Autoloop!
Autoloop is a tool of intelligence lead maintenance designed to regularly monitor the UK road electrical network. This has been achieved through combining a sophisticated loop testing sequence with a specialised processor and modem all mounted in an integrity enclosure designed to be fitted inside a standard lighting column or other electrical cabinet. The embedded GSM modem which communicates securely with a cloud-based data centre where data is collected and analysed to provide an automated electrical safety report and other analytics on the electrical network.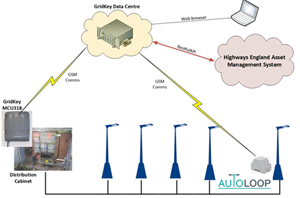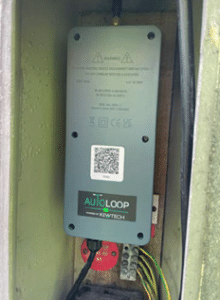 The results:
Improved workforce safety – Autoloop to provide a reduction in 500,000 roadside man hours annually.
Significant cost reductions – The reduction in network manpower required alone will also see a cost saving of around £9m per year.
Real-time results – Autoloop technology provides 24-hour visibility with immediate identification of potential issues in contrast to a 6-year inspection cycle.
Reduced road closures – Remote monitoring will result in a substantial reduction in motorway closure time for inspection, something which every motorist can appreciate.
Key technology for future innovations – The autoloop technology is applicable to a wide variety of applications where remote monitoring of electrical safety is required.
Autoloop technology has already been installed into a number of major road networks across the UK including the M5. The next step is to facilitate a national rollout powered by Kewtech.

In conjunction with