27 Apr 2023
The Kewtech car wins again!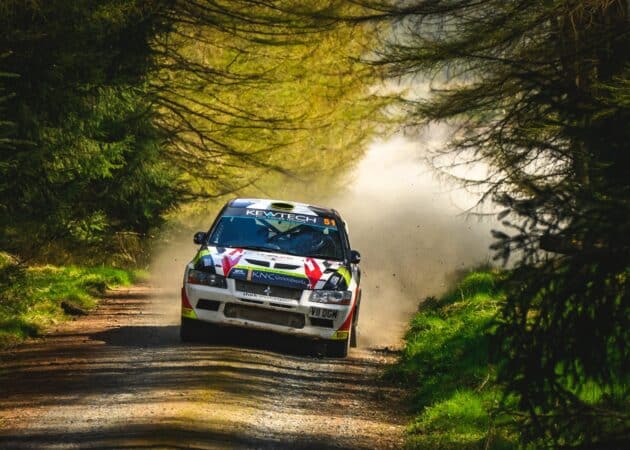 CONGRATULATIONS to Johnnie MacKay who was a class winner at the McDonald and Munro Speyside Stages in his Kewtech branded motor!
1st Class M6
  26th Overall
After the event Johnnie said "We are delighted with our result at the Speyside Stages yesterday, after a difficult Friday night with electrical issues, we climbed back up the results, with class stage wins on every stage on Saturday. Great confidence building all day on our first proper gravel event in the Evo, and we thoroughly enjoyed the stages. Looking forward to getting back out to further improve our performance."
Next up for Johnnie is the Jim Clark Reivers Rally on the 28th of May.
Get onboard with Johnnie and view his race from the driver's seat here… https://www.youtube.com/watch?v=V7tTQYE5Yxo&t=3s