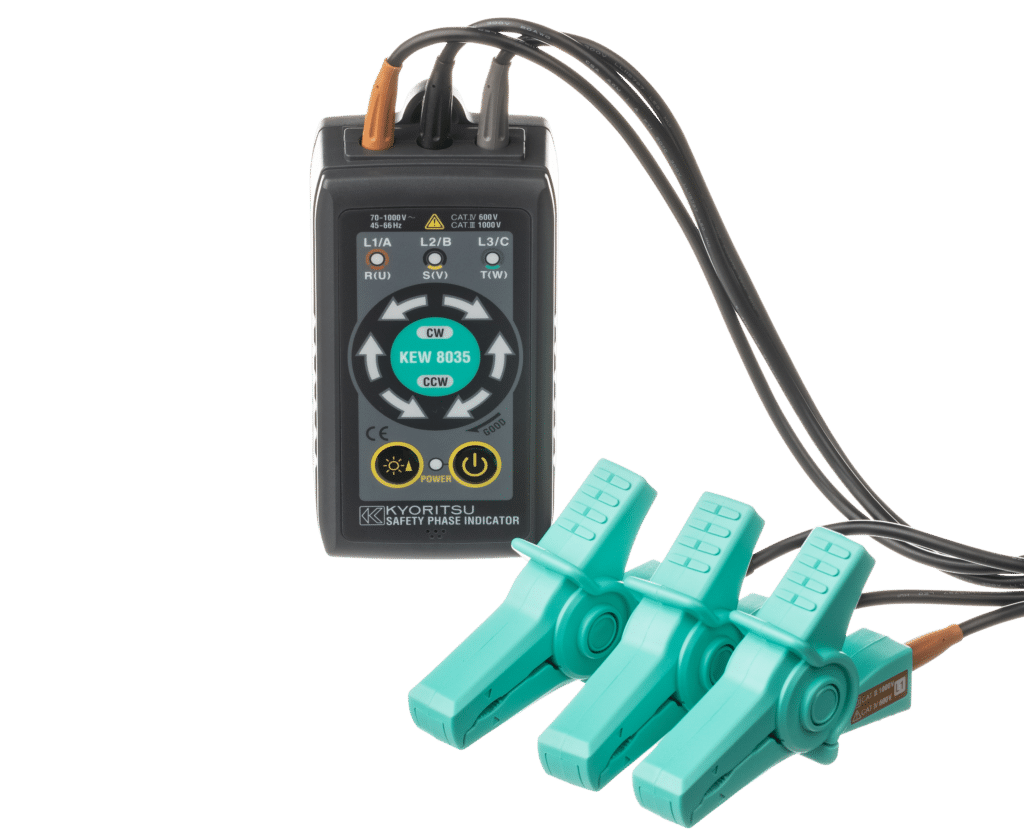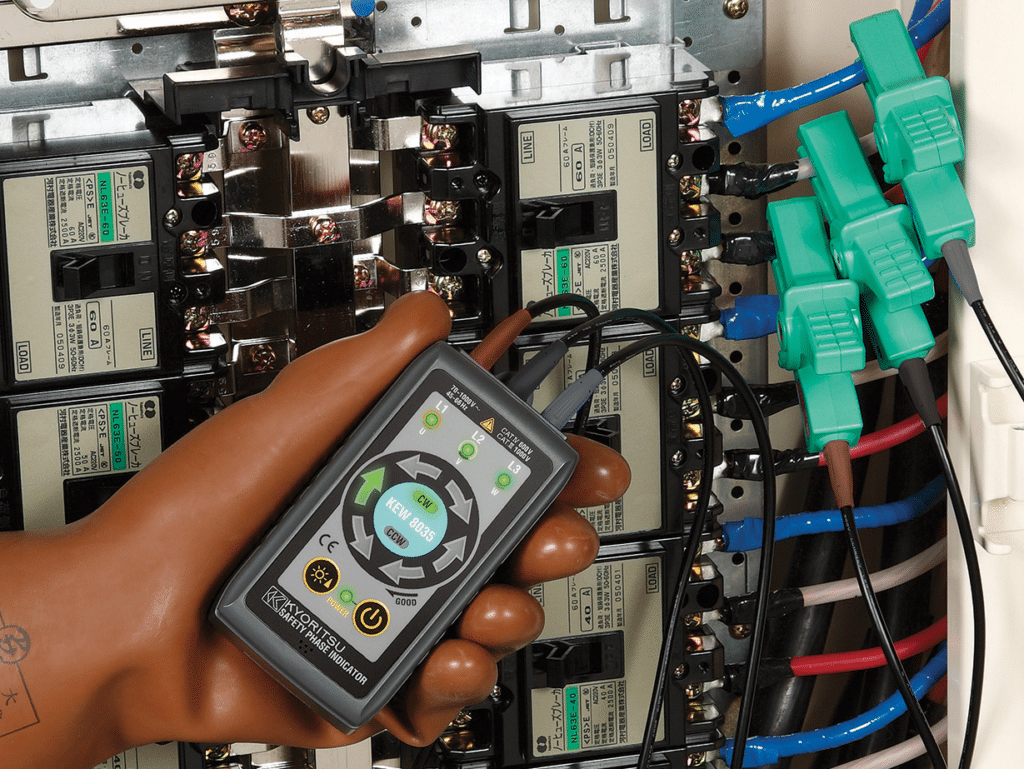 KEW8035
World's first non contact phase rotation meter
The world's first non-contact phase rotation meter
No metal contact needed means safer and faster testing
Wide measuring range for 3 phase installations from 70V to 1000V AC.
Overview
This contactless phase rotation meter eliminates the need to expose live conductors. Not only is it safer, but it saves time as panels do not have to be opened and then made safe.
Super bright LEDs also make the indication clear.
Key Benefits
New technology permits safe testing, without the need of direct contact between probes and live wires
No metal contact needed means safer and faster testing
Both old and new phase colourings to aid correct connections
Super bright mode means clear indication even in direct sunlight
Complies with IEC61010-1 CAT.IV 600V and CAT.III 1000V
Key Features
Wide measuring range for 3 phase installations from 70 V to 1000 V AC
The insulated crocodile clips can clip insulated cables from ø2.4 to 30mm
Phase rotation is indicated by the rotary illumination of LEDs and logical audible tones
The instrument can be fixed to a metal panel via the magnet on the back side