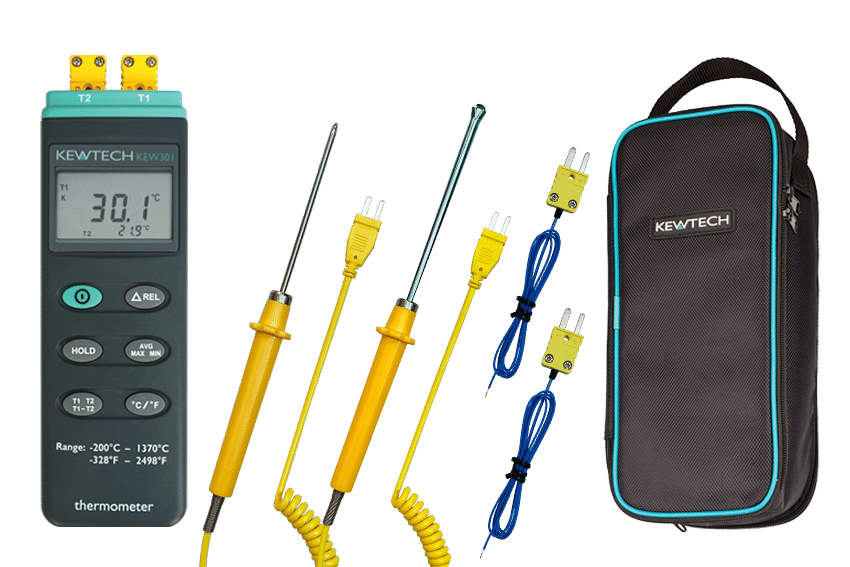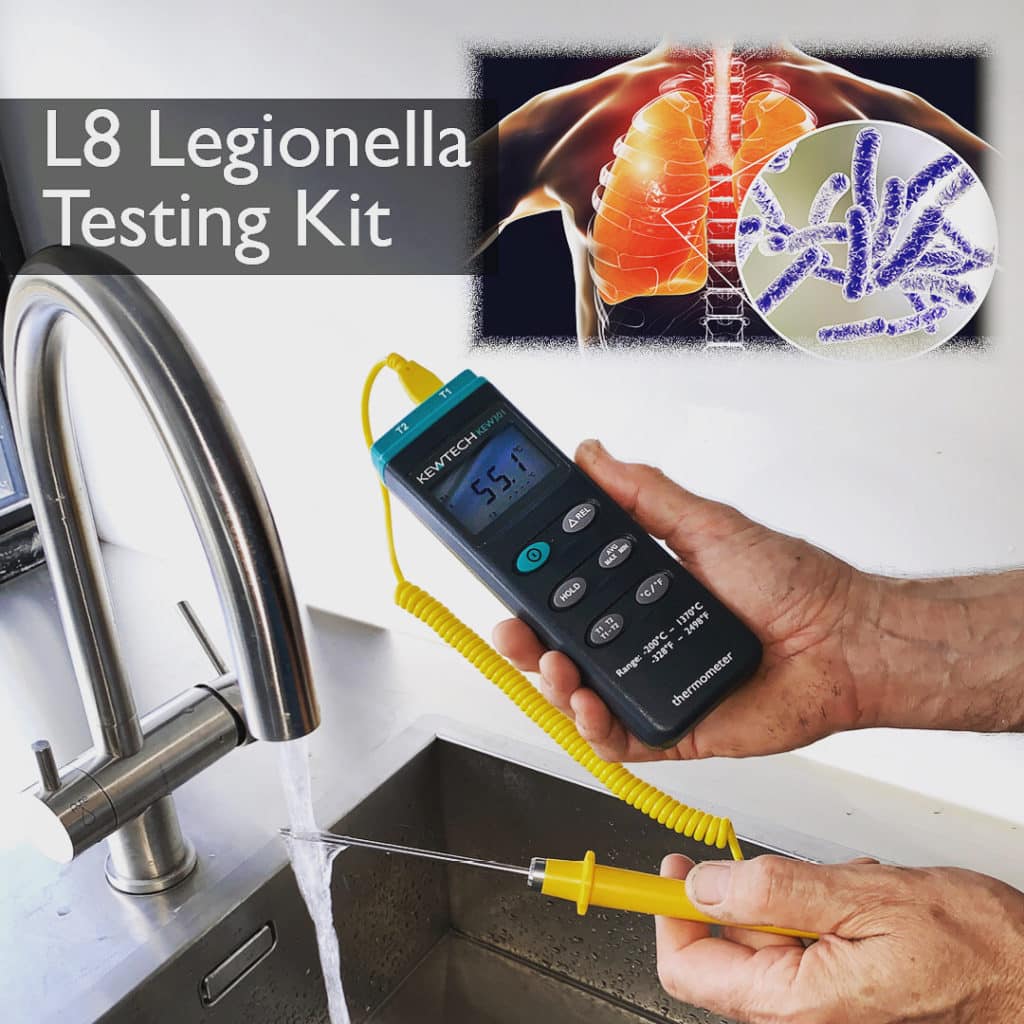 L8 Legionella Kit
Professional thermometer with associated test probes for Legionella testing
KEW301 Dual Channel Thermometer
Surface probe with K type connector
Liquid probe with K type connector
Overview
A handy temperature measuring kit for testing water systems to ensure that the conditions for Legionella bacteria growth does not exist.
The kit includes the two channel KEW301 thermometer with surface and liquid probes all kept together in a strong kit bag which is divided to store the instrument away from the probes.
Legionella is a bacteria found naturally in freshwater environments posing little threat to people. However, the bacteria have been found in industrial cooling systems, cooling towers and air conditioning among other installations which can result in a person developing the potentially fatal Legionnaires disease. In fact, around 500 people in the UK per year are affected by the disease!
The bacteria multiply where temperatures are between 20°C and 45°C, however the bacteria lay dormant below 20°C and cannot survive above 60°C. That is why it is vitally important we check our water systems to guard against potential environments where Legionella can develop.
Key Benefits
Water testing kit to ensure no growth of Legionella bacteria
Comes in EZY KIT Bag - strong and durable with a double compartment
Key Features
KEW301 Dual Channel Thermometer
REGV30 surface probe with K type connector
REGV25 liquid probe with K type connector
Two additional K type thermocouples