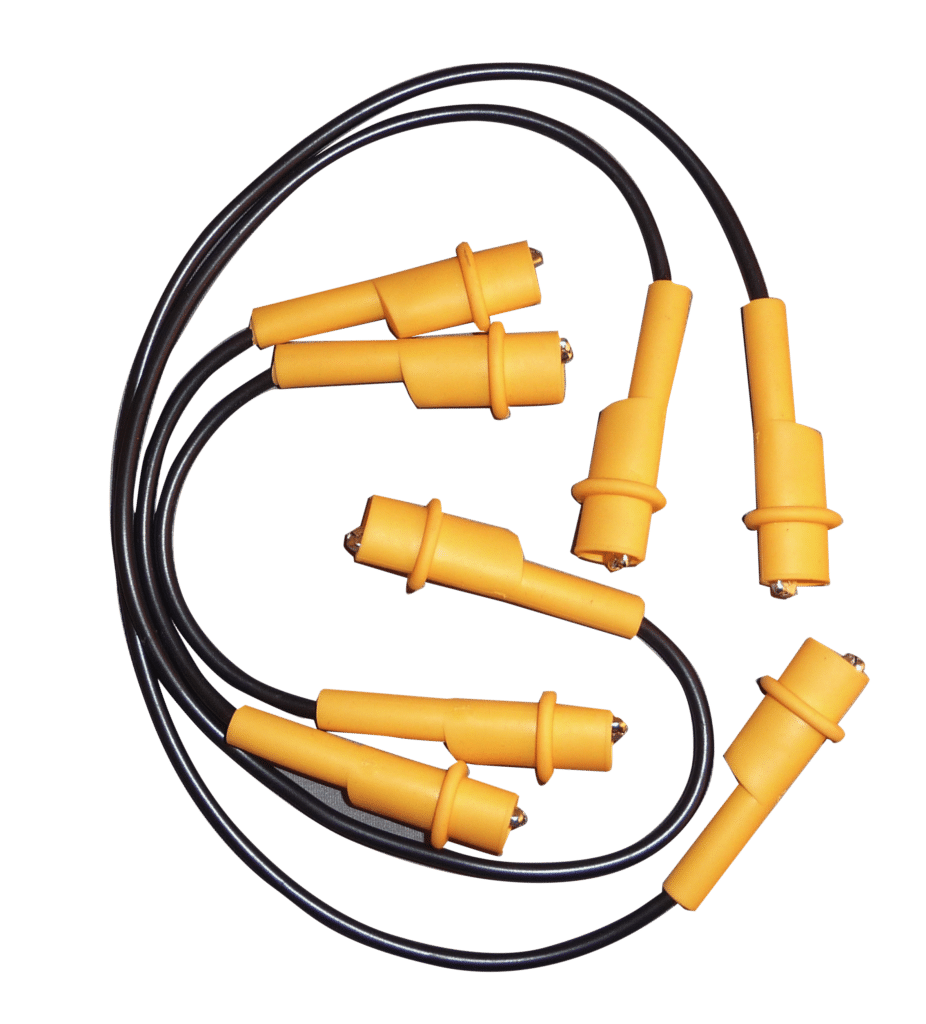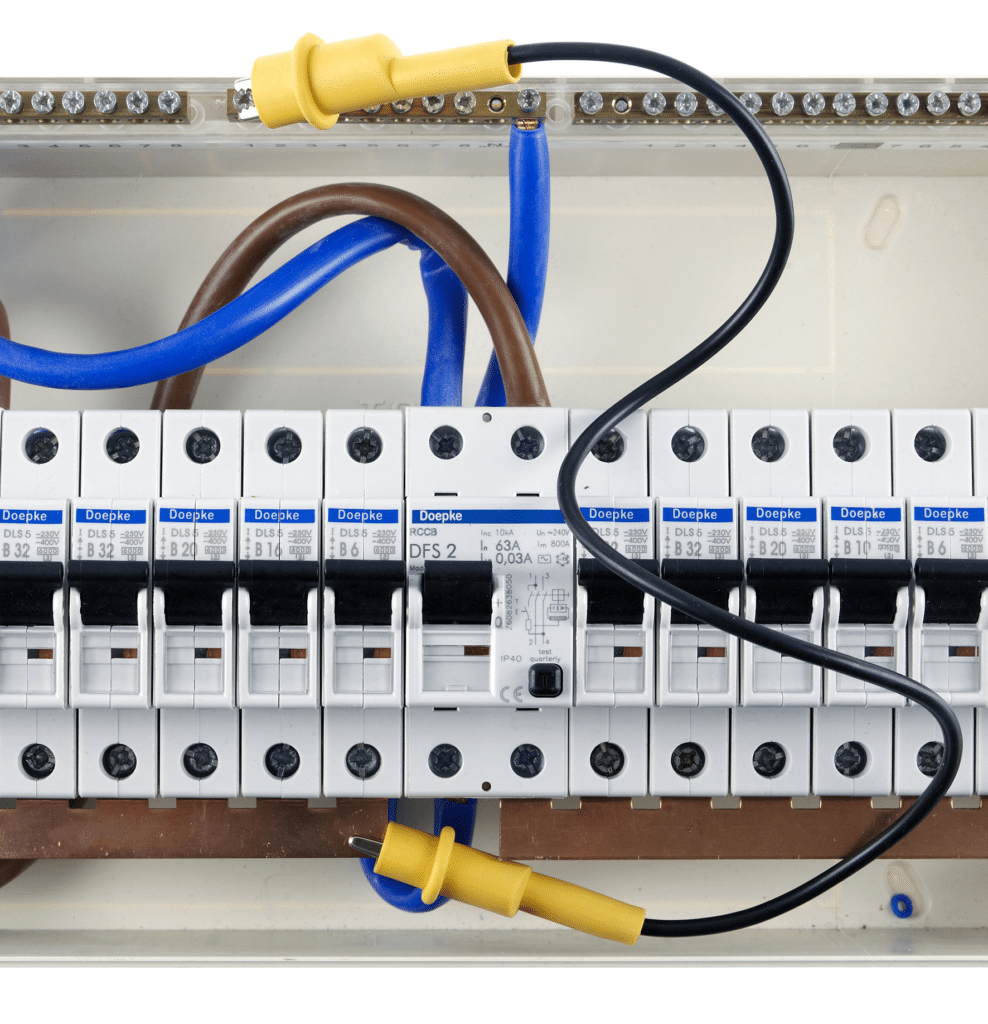 JUMPLD1
Jump leads for R1 + R2 and insulation testing at distribution boards
Handy jump leads for easy R1 + R2 and insulation testing
Bright yellow and black – easily distinguishable at dist. boards
2 x 150mm leads and 2 x 450mm leads
Overview
A brilliant low cost addition to your tool bag, these popular jump leads help facilitate R1 + R2 testing and insulation testing making testing easier and faster.
G7 High Performance Test Leads:
Kewtech test leads are precision engineered using high quality components to meet today's exacting testing requirements of accuracy and consistency. They have been subjected to pull out, bending stress, twisting and temperature tests to ensure the best performance.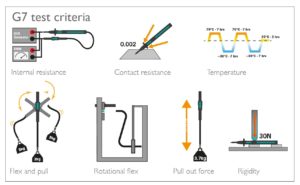 Key Benefits
Facilitate R1+ R2 testing and insulation testing at distribution boards
Brightly yellow & black leads to distinguish between other colours to make testing easy at distribution boards
Key Features
Small crocodile clips for easier attachment in distribution boards
2 x 150mm leads
2 x 450mm leads
Bright yellow crocodile clip covers