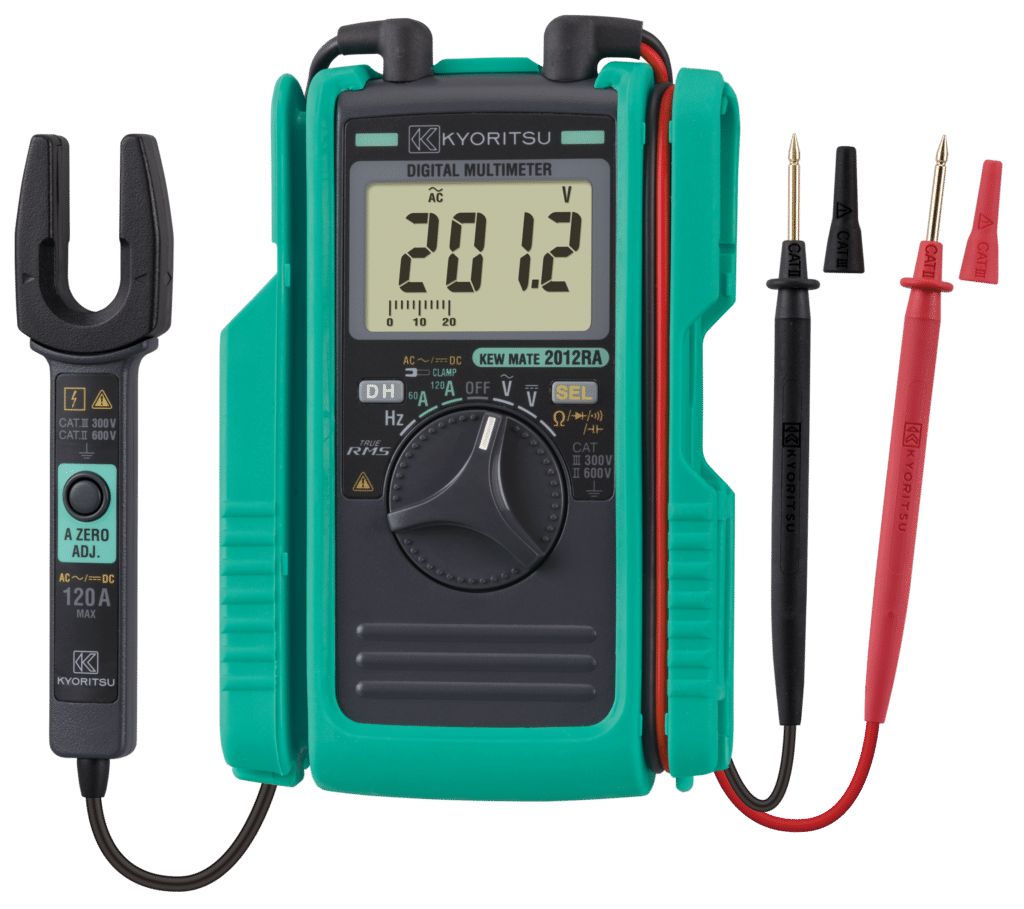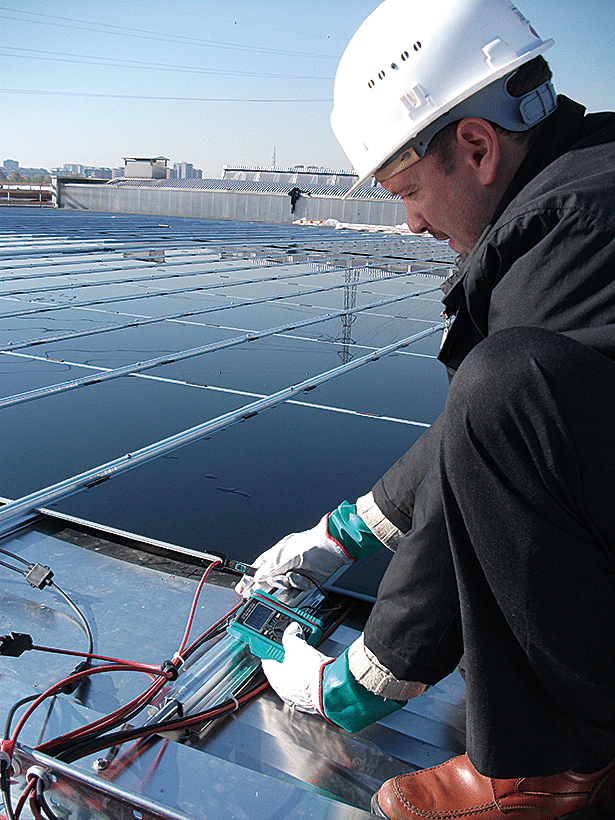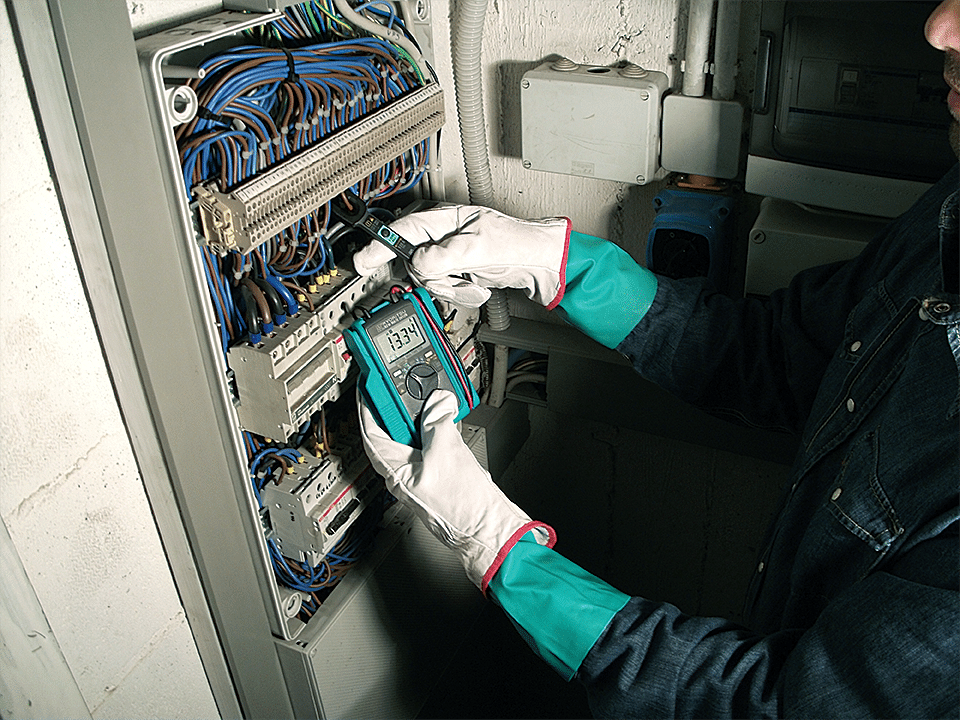 KEW MATE 2012RA
A pocket sized multimeter with unique True RMS open jaw technology for AC/DC current measurements.
AC/DC clamp sensor
TRMS Measurements
Measures up to 600V AC and DC
Measures up to 120A AC and DC
Overview
The KEW MATE 2012RA is a TRMS digital multimeter that measures both voltage and current.
Compact and easy to use, this traditional style multimeter is supplied with a 12mm AC/DC clamp sensor. The KEW MATE 2012RA can measure AC and DC voltage up to 600V, as well as resistance up to 60MΩ. Both AC and DC current can also be measured up to 120A, in which the true RMS function can be applied to achieve greater accuracy across non-sinusoidal waveforms.
The 2012RA model features an auto-power save function, the ability to perform a diode test, as well as measuring capacitance up to 40μF.  A continuity buzzer, which provides an audible warning below 35Ω, is also present on the meter.
Application:
Because the 2012RA supports true RMS measurements, it is particularly good at providing accurate measurements in the presence of harmonics. Therefore, this meter is perfectly suited for work with photovoltaic installations, inverters, fluorescent lamps, and UPS's. All these functionalities together make for a very versatile multimeter.
Key Benefits
Small in size – fits in your pocket
TRMS version suitable for distorted wave forms
Unique Open Jaw technology for AC/DC current measurements
AC / DC measurements make it ideal for solar installations and auto electricians.
The open jaws are thin, and perfect for clamping wires even in tight spaces.
Small open jaw clamp is the best way to measure the current in a single circuit at the distribution board.
Unintrusive current measurements up to 120 A makes it idea for maintenance and troubleshooting of electrical installations
With test lead cap to protect from short circuit accidents.
Auto-power save
IEC 61010-1 CATⅢ 300V, CATⅡ 600V Pollution degree 2, IEC 61010-2-032, IEC 61010-031, IEC 61326-1, EN 50581(RoHS)
Key Features
True RMS measurements.
AC and DC voltage up to 600V.
AC and DC current up to 120A.
Resistance up to 60MΩ.
Continuity test buzzer (warns below 35Ω).
Conductor size ø12 mm max.
Capacitance up to 40μF.
Diode test function.
Capacitance measurement
Frequency measurement
Continuity buzzer
Bar graph indicator
Data hold memory function
Resistance measurement
Relative function
Auto and manual ranging
Display: 6000 counts