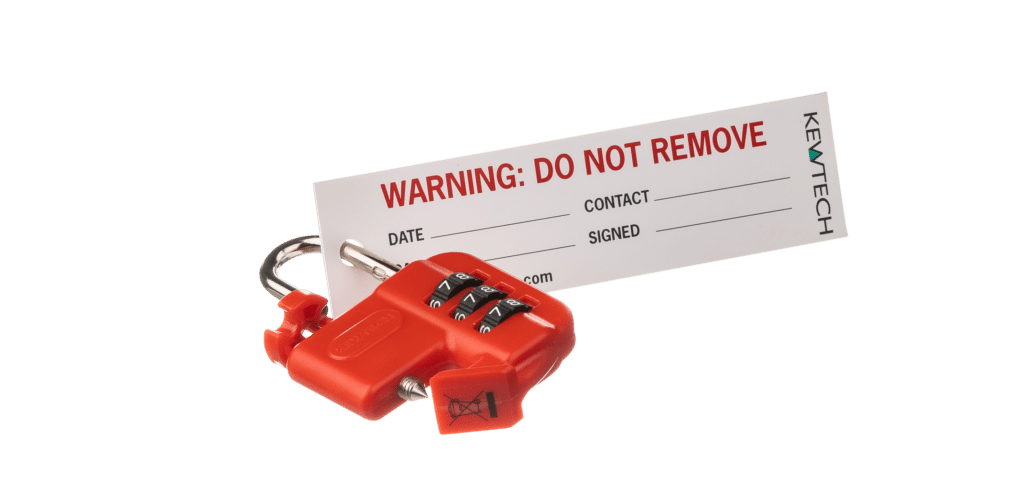 KEWLOK
One piece lock off device
One size fits all
Easy to use combination lock
No need for separate lock and no keys required
Overview
Why have multiple item kits when just one will do?!
Safe isolation procedures are a fundamental part of complying with the law and reducing the incidence of electrical accidents. An essential part of the procedure is locking off the circuits, once proven dead, to stop any unauthorised re-energising of circuits.
Key Benefits
Saves on expensive multi attachment kits
No need for seperate lock and no keys required.
Key Features
Fits all MCBs and most toggle Main switches.
Easy to use combination lock
User selectable integral combination padlock for memorable combination numbers
Comes with two warning labels that can be secured to the shackle and give user information