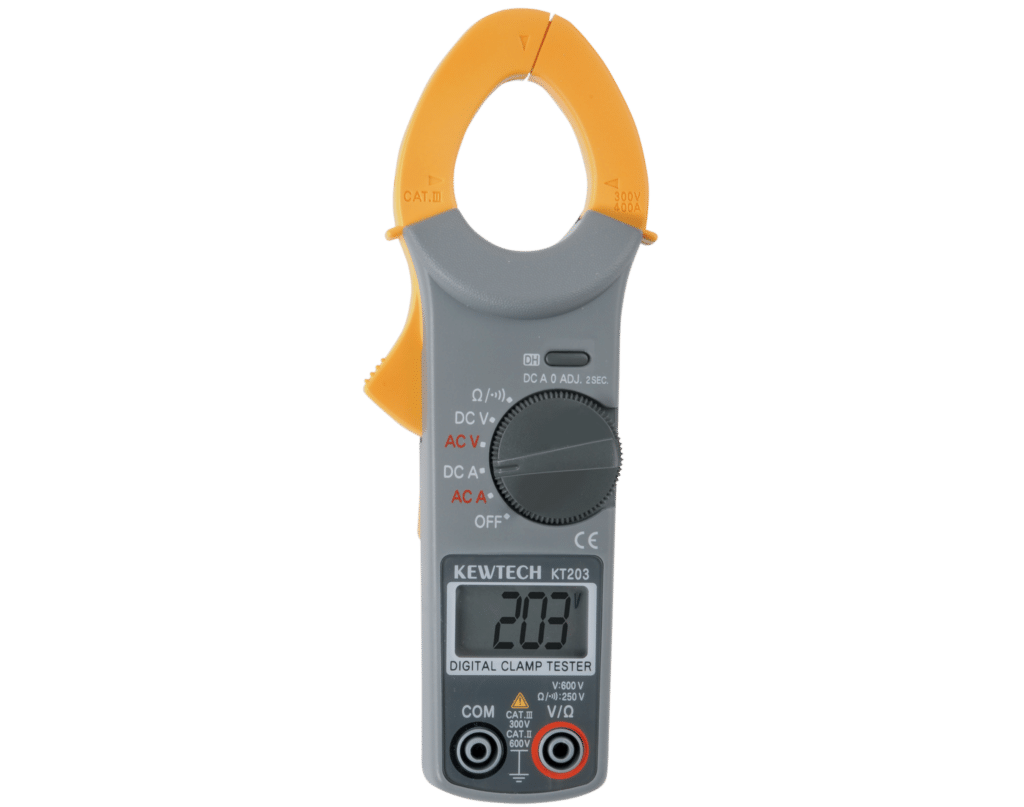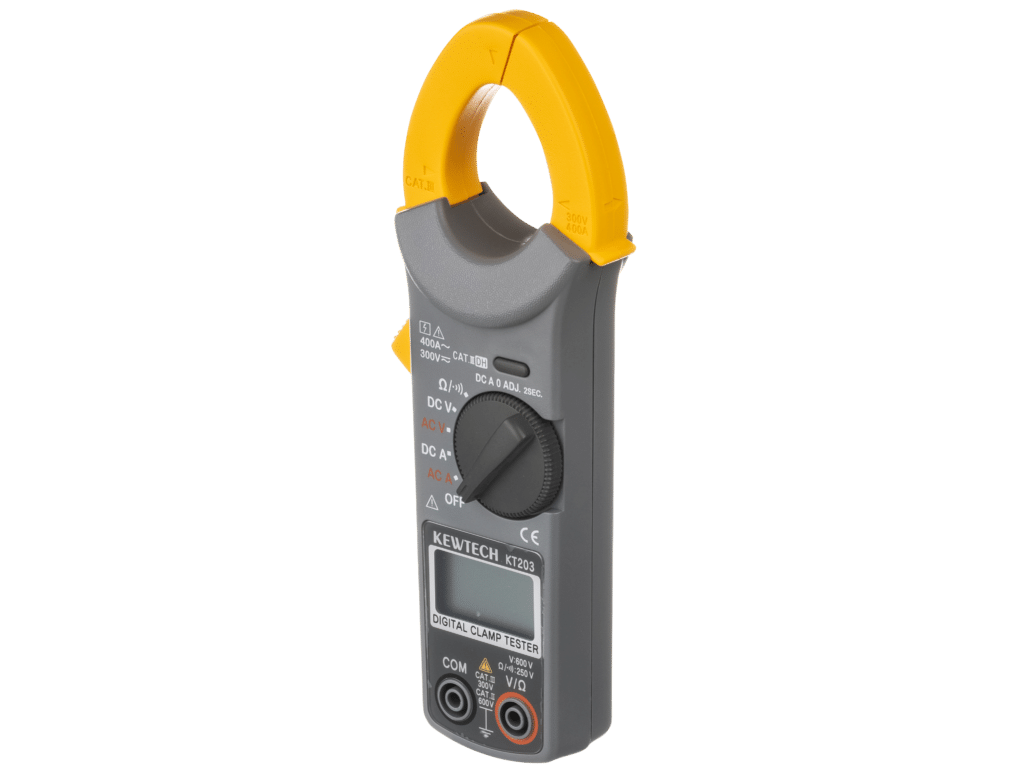 KT203
Popular AC/DC clamp meter with 0.01A resolution.
Measures Current up to 400A AC/DC
Measures Voltage up to 600V AC/DC
0.01A resolution
Overview
This popular contractor orientated AC/DC clamp meter is strong and robust, great for everyday use. It's 0.01A accuracy below 40A means it can measure down to 10mA!
The KT203 measures DC current with a DC adjust making it ideal for Solar Installations and automotive applications.
Key Benefits
0.01A accuracy below 40A means it measures down to 10mA
Measures DC current with a DC adjust - ideal for Solar Installations and automotive applications
Comes with test leads and batteries
Complies to IEC61010-1 (CAT. III) UL3111 & VDE0411 300V
Key Features
Measures Current up to 400A AC/DC
Measures Voltage up to 600V AC/DC
0.01A resolution accuracy
Resistance
Continuity buzzer
30mm jaw size
Auto-sleep function & sleep override
Data hold memory function
Display: 4000 counts