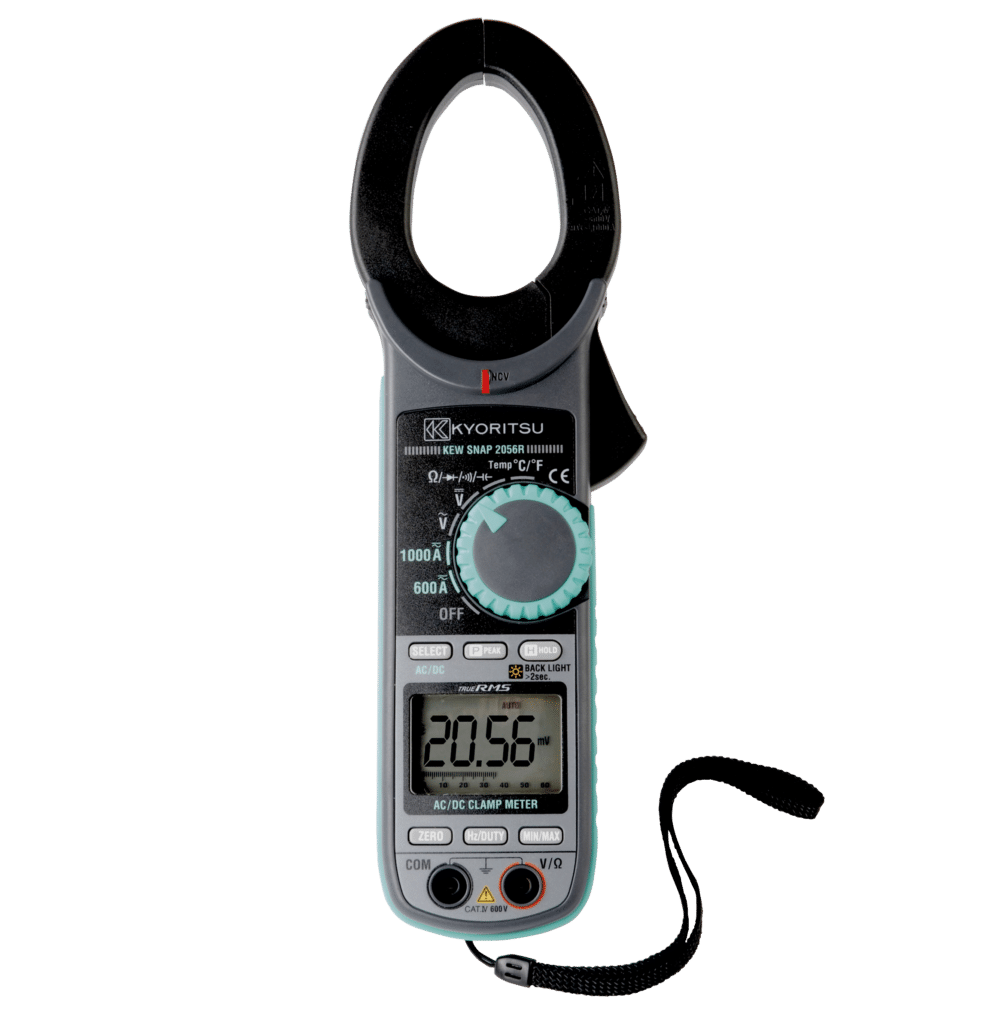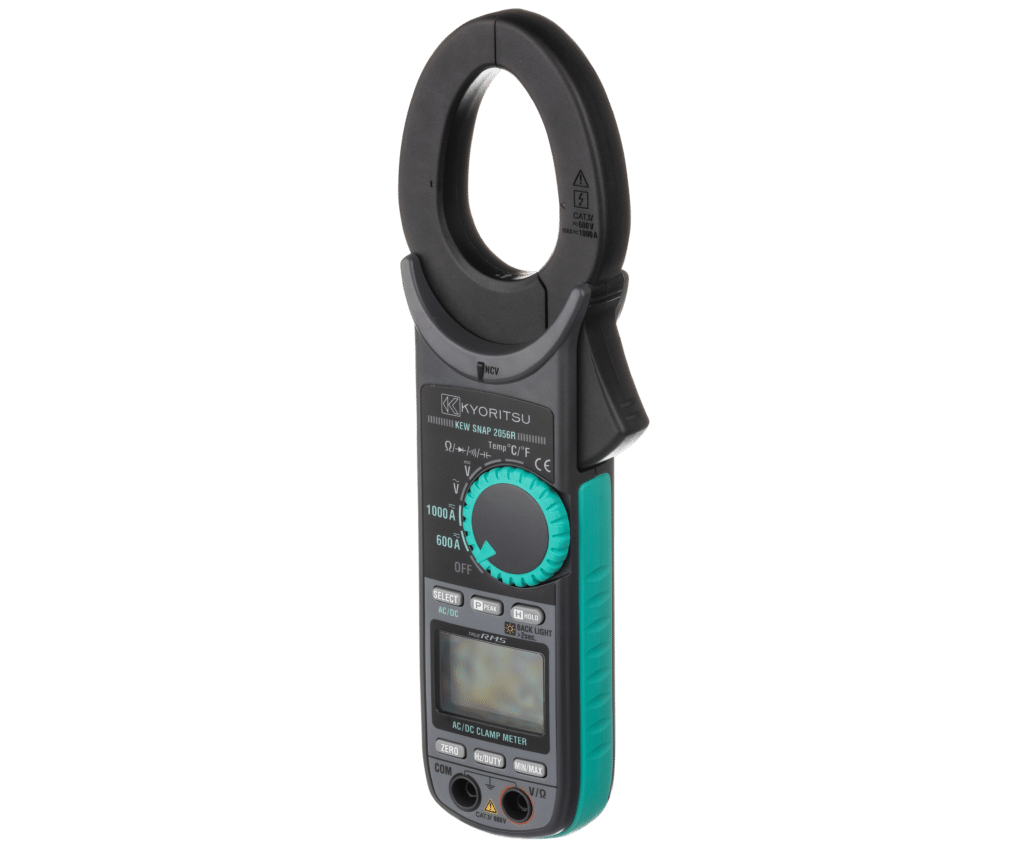 KEW2056R
TRMS digital 1000A AC/DC CAT IV clamp meter
TrueRMS for high accuracy
Measures up to 1000A AC/DC & 600V AC/DC
Cat IV high safety specification
Overview
True RMS means that the KEW2056R will read accurately even with distorted sine waves and its DMM functionality gives you two instruments in one!
In max/min hold the auto sleep function is disabled – this means that you can leave it monitoring for a couple of days to capture your maximum demand.
Cat IV high safety specification.
Key Benefits
Cat IV high safety specification
True RMS
DMM functionality
Non-contact voltage indicator (LED)
Complies to IEC61010-1 CAT. IV 600V
Key Features
True RMS for highly accurate readings
Measures both very low and high power circuits
Measures current up to 1000A AC/DC
Measures voltage up to 600V AC/DC
Min/Max memory for extended testing
Continuity buzzer
Frequency
Capacitance
Temperature measurement (with optional KEW8216 temperature probe)
Non-contact voltage indicator (LED)
Display: 6039 counts with bar graph
Lowest resolution 0.1A