11 Jul 2022
WIN a Safe Isolation Kit for FREE!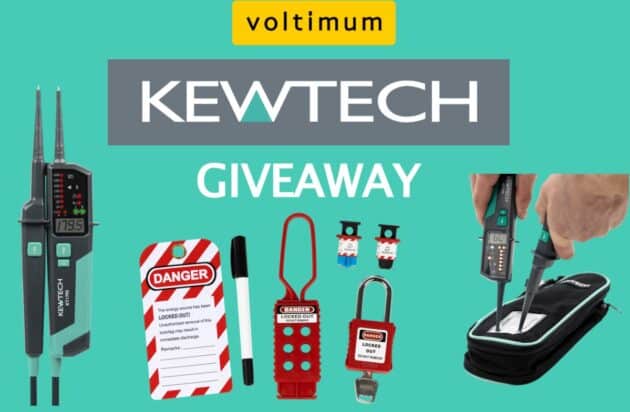 We are giving away a KEWISO3 safe isolation kit for free with Voltimum!
Complete with the new KT1795 two pole tester, this comprehensive safe isolation kit along with the new SIACC lock off accessory kit, provides you with everything you need to isolate with confidence.
For your chance to win…ENTER NOW!
Voltimum will be announcing the winner soon.