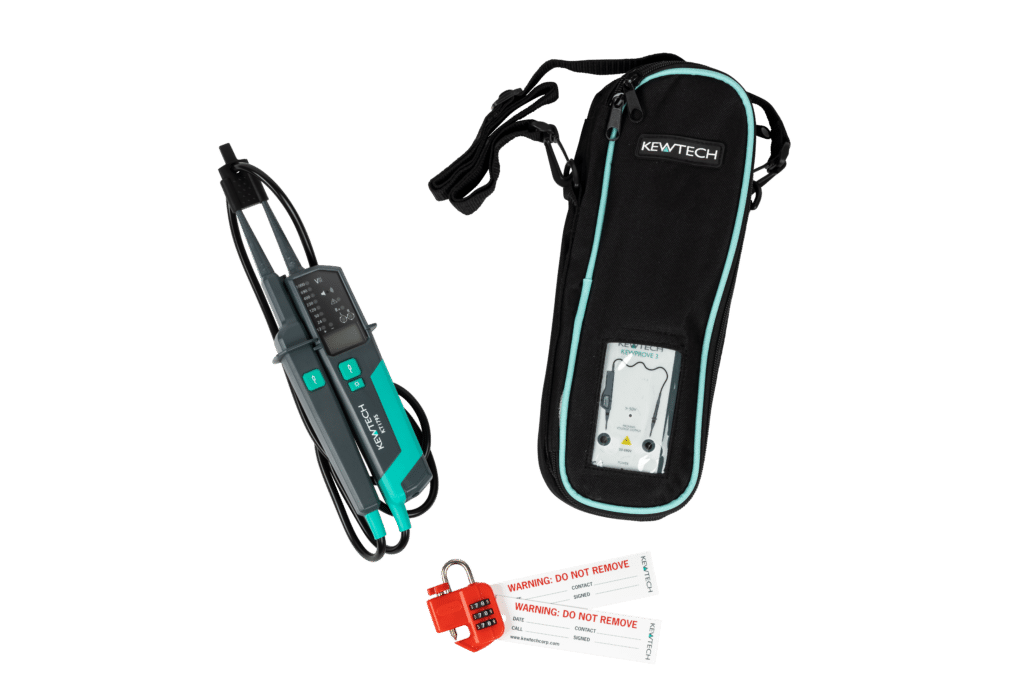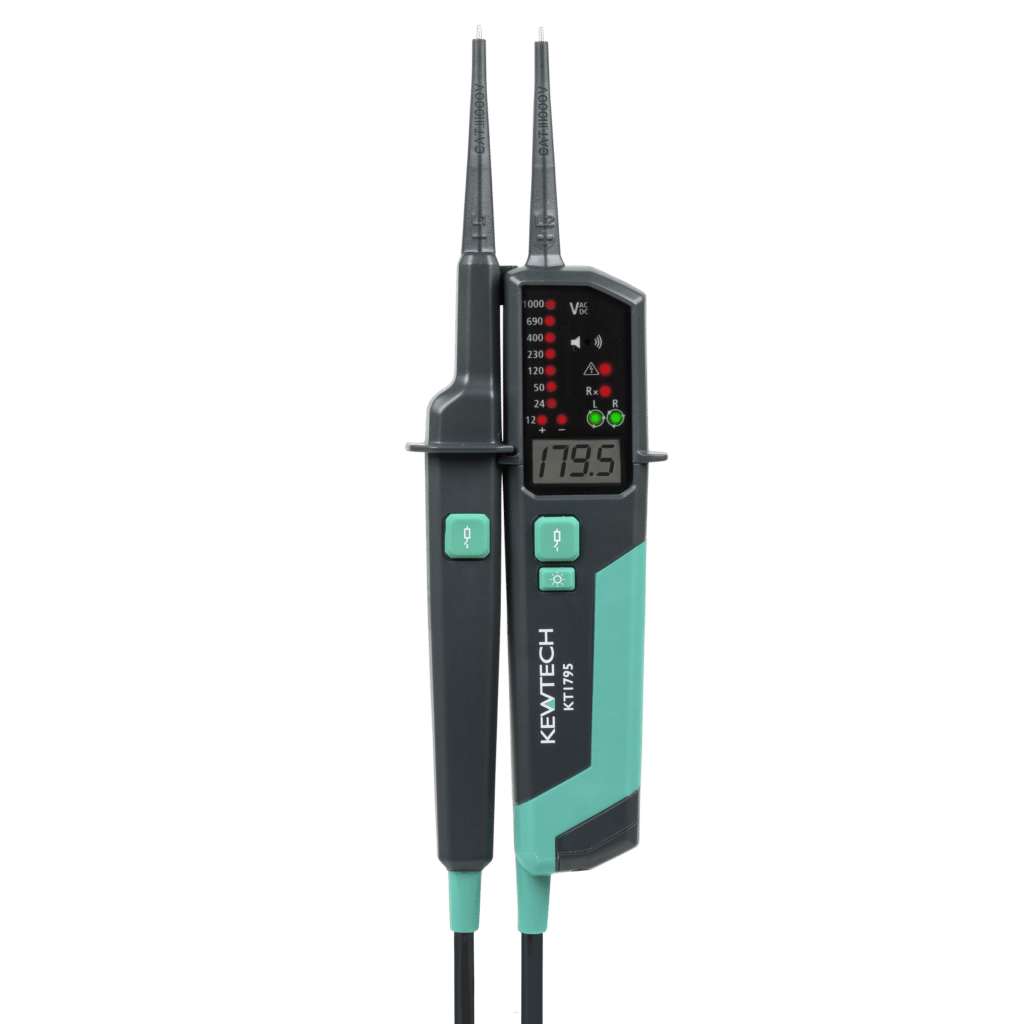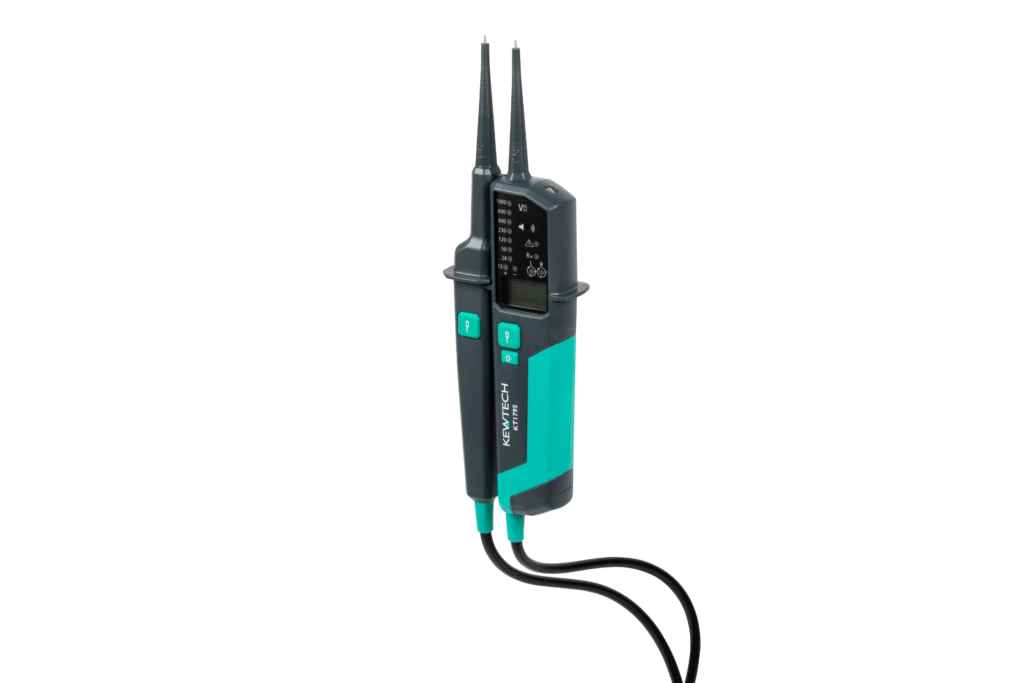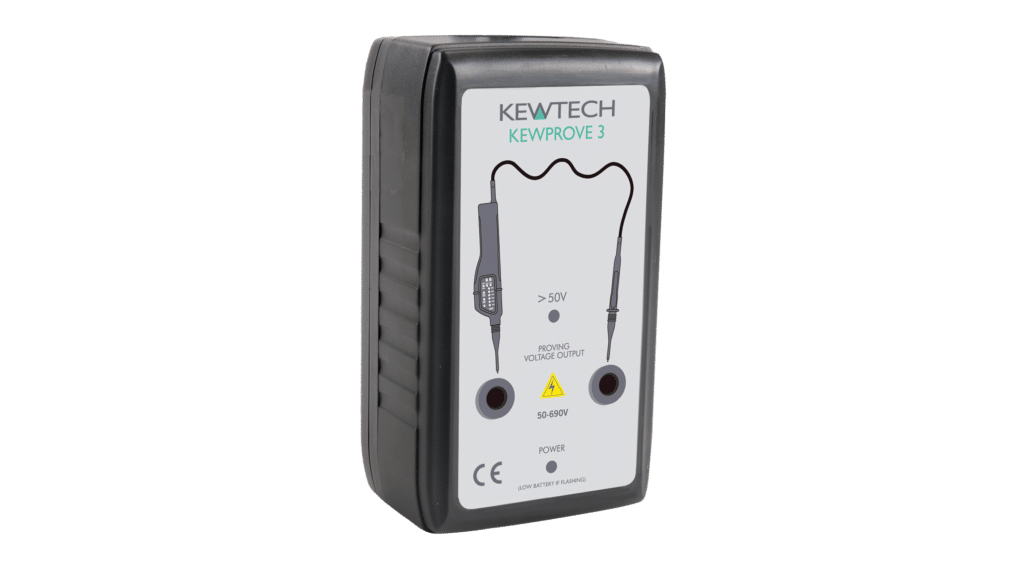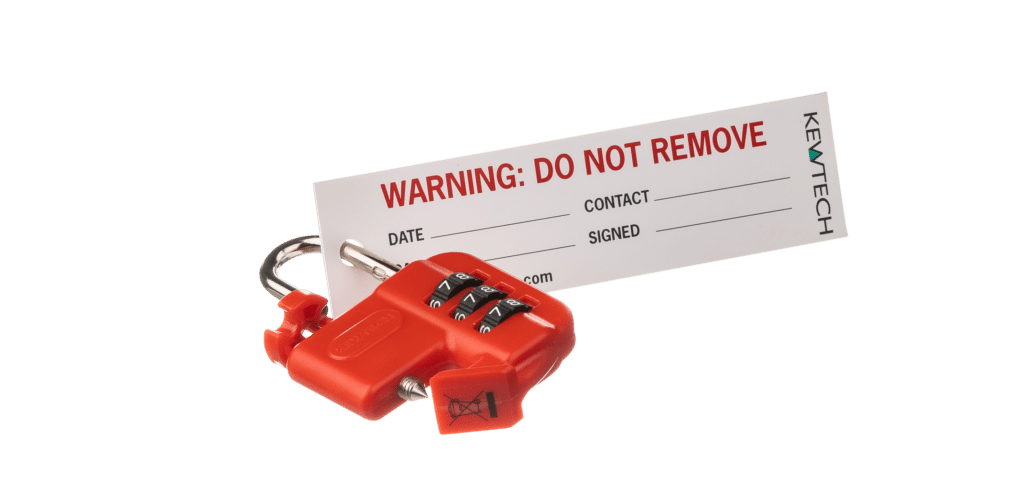 KEWISO3
Comprehensive safe isolation kit complete with the KT1795, proving unit and lock off.
Including the KT1795, proving unit, lock off device & carry case
AC volatge up to 1000V & DC voltage up to 1500V
Clear LED & LCD indication
Overview
The importance of safe isolation can never be understated. Essential and enshrined in law to look after the safety of all personnel, it is vital to have the best procedures and equipment for the job.
The KEWTECH range has something for all working practices and situations including a specialised TB118 kit for central heating engineers.
All our kits include a dedicated two pole voltage tester, high output proving unit in accordance with correct procedure, and a locking off device with warning labels. All Kewtech kits also come in a carry case that allows access to the proving unit without the need to remove it.
For more information on correctly safe isolating please download the procedure outlined by the Electrical Safety Roundtable in the downloads at the bottom of this page.
Key Benefits
Required for correct safe isolation procedure
KT1795 - Voltage indication even without batteries
Ghost voltage clearance function
Permanent UK Specific GS38 Slender probe tips NO NEED to swap ends
Fits into recessed terminals such as RCBOs without unscrewing any caps
IP64
Designed to the new international safety standards IEC 61243-3 & IEC 61010-1
KEWLOK - No need for separate lock and no keys required
Durable carry bag with a shoulder strap and transparent window for the proving unit
Key Features
KT1795 - Clear LEDs indicate voltage level
Measures 6V - 1000V AC
Measures 6V - 1500V DC
Push buttons to increase the testing load to clear ghost voltages
1V LCD resolution indication
Clear audible tone
Bright torch light - gives ample illumination
Phase Rotation - Bright green LEDs show left or right rotation
Single pole voltage detection on both probes
Continuity test
Diode test
Self diagnostic test
Polarity indication
Auto power on/off
Data hold
KEWLOK - One size fits most MCBs and toggle type main switches
User selectable integral combination padlock
Comes with two warning labels that can be secured to the shackle and give user information
KEWPROVE3 - High output will drive even the most high current voltage detector
Instant ramp up and then step down will prove several voltage levels