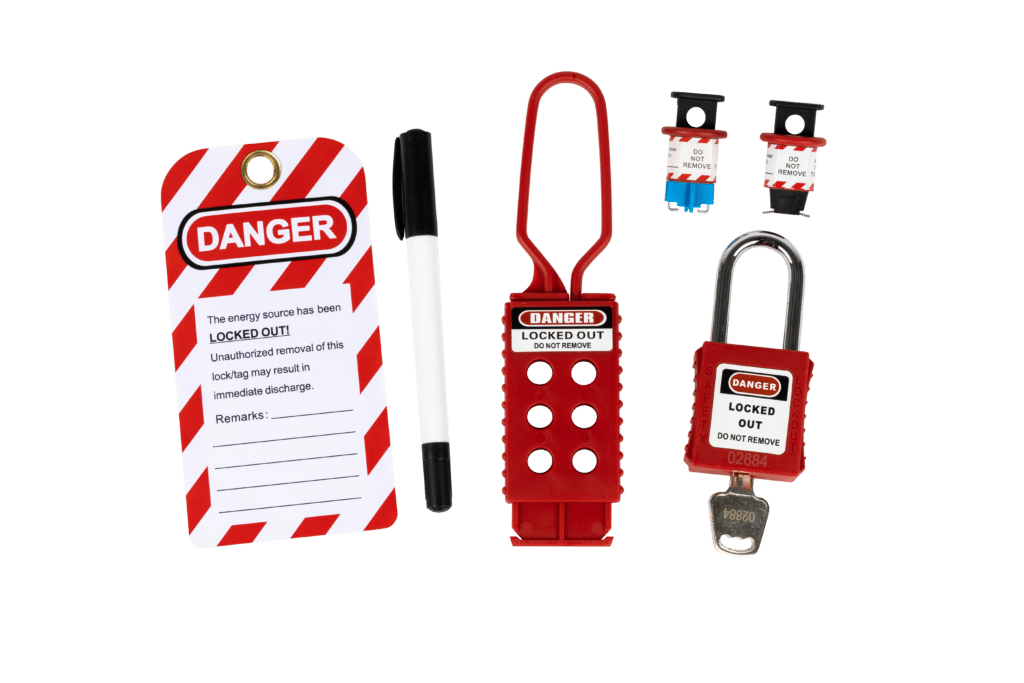 SIACC KIT
The SIACC KIT is your essential and comprehensive safe isolation lock off accessory kit.
Essential Lock Off kit
Rewritable warning label
Lock out hasp allows for more than one padlock to be applied
Overview
Safe isolation procedures are a fundamental part of complying with the law and reducing the incidence of electrical accidents. An essential part of the procedure is locking off the circuits, once proven dead, to stop any unauthorised re-energising of circuits.
Other lock off options include the KEWLOK, FUSELOK and PLUGLOK.
Key Benefits
Covers a large range of locking off situations
Lock off kit for MCBs and rotary switches
Rewritable label provides a quick way to add information regarding the circuits locked off
Specialised lock of padlock
Lock out hasp allows for more than one padlock to be applied – facilitating more than one team working on the circuit / equipment
Key Features
MCB lock off with internal locating pins
MCB lock off with external locating pins
Lock out hasp for rotary switches
Lock out hasp has provision of up to six padlocks can be used in conjunction with the MCB lock outs as well as rotary switches
Red padlock with 'DO NOT REMOVE' message
Danger DO NOT OPERATE tag with suitable pen