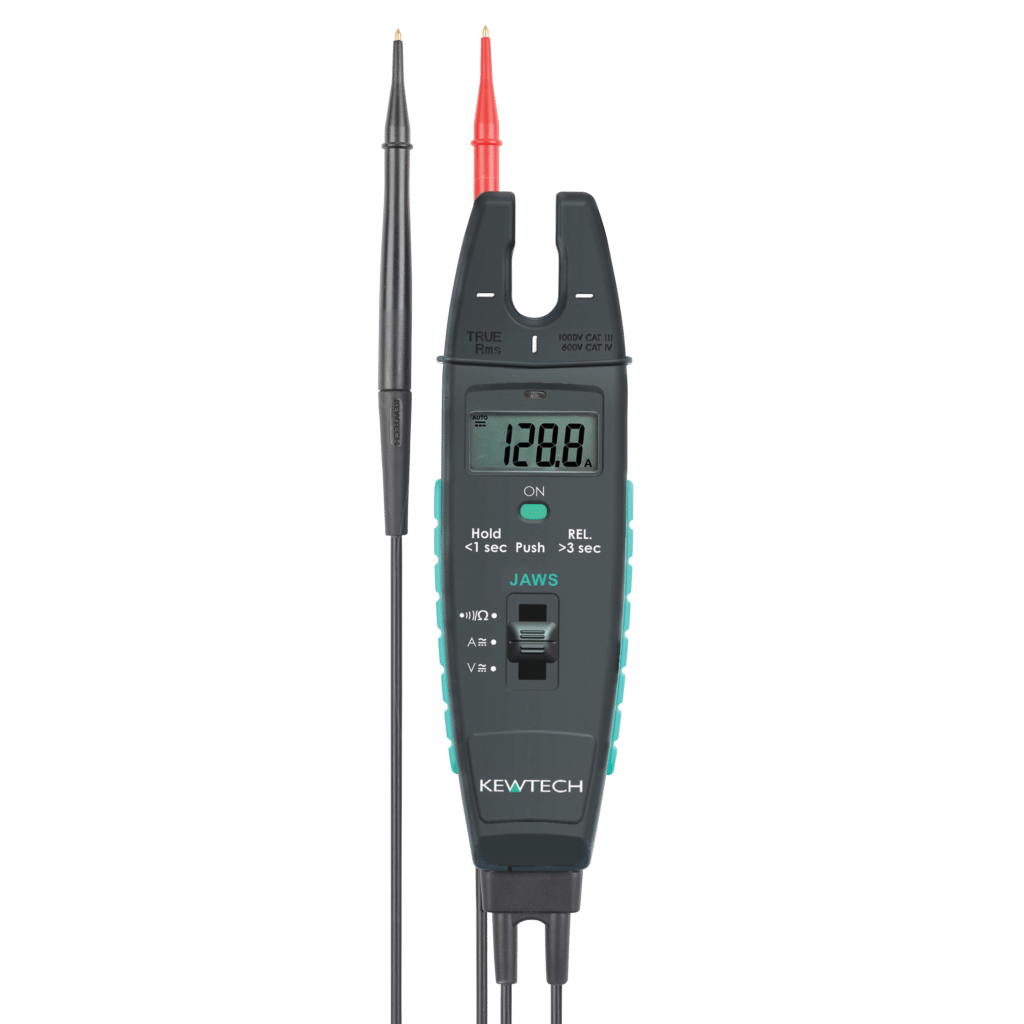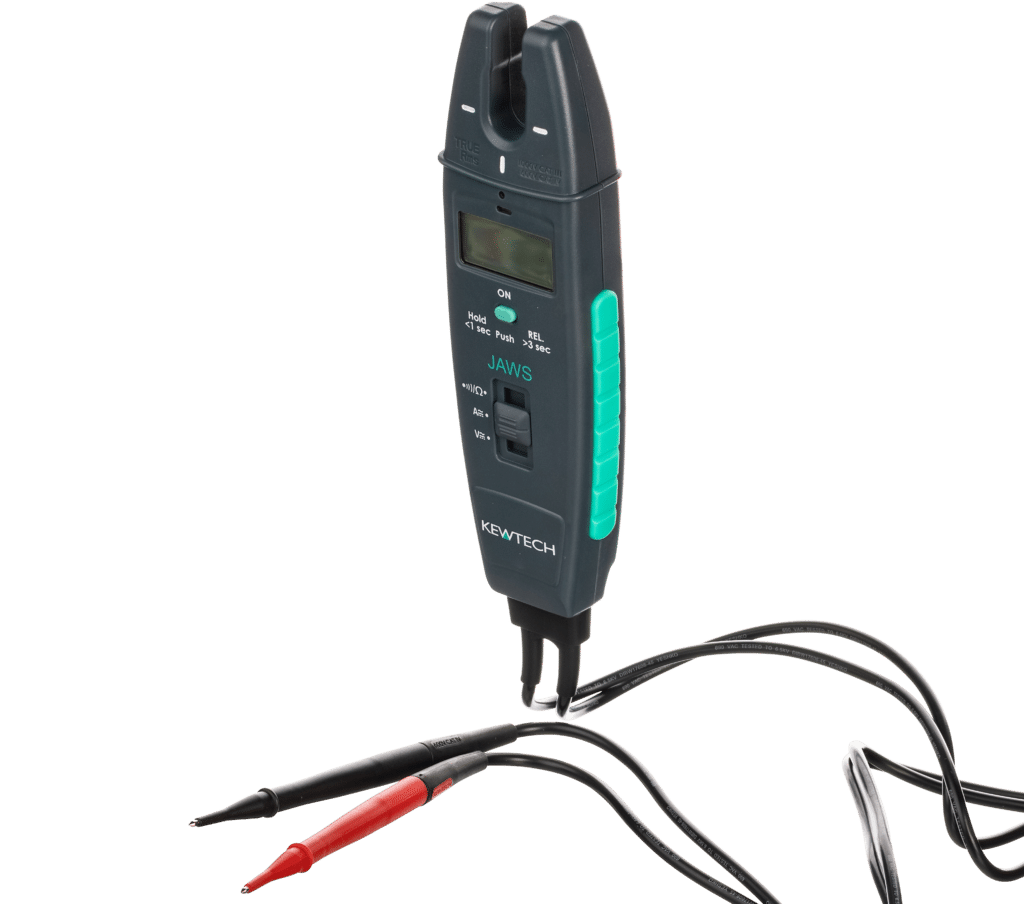 JAWS
Current, voltage and resistance tester with TrueRMS accuracy.
200A AC / DC current measurement
750V AC / 1000V DC Voltage measurement
TrueRMS AC current & voltage
Automatic AC or DC selection
Overview
Jaws is our open jaw current, voltage and resistance tester. Measuring AC/DC up to 200A, the user only needs to select the current function and the instrument will auto detect whether an AC or DC load is being measured.
JAWS can also be used as a two-pole tester again with AC/DC auto detection measuring up to 750V and 1000V respectively. The AC current and voltage readings are TRMS taking care of distorted waveforms.
Key Benefits
Automatic AC or DC selection
Two pole tester functionality with one probe retained in the housing
Clear LCD display
Easy to use even with electrical PPE equipment
IEC 61010 CAT IV for current measurement
Key Features
200A AC TRMS
200A DC
750V AC TRMS
1000V DC
Automatic AC or DC selection
Clear LCD display
Resistance measurement with buzzer
Hold and relative function
Automatic back light