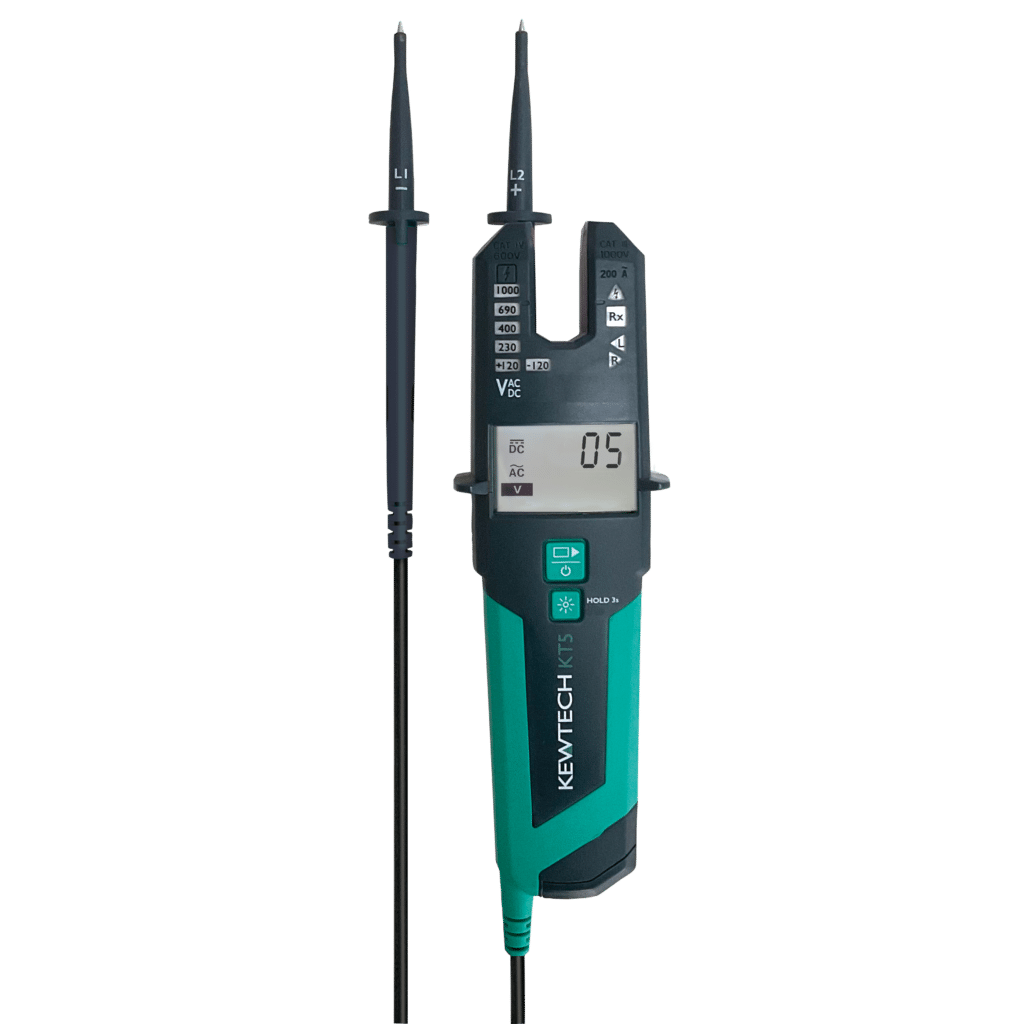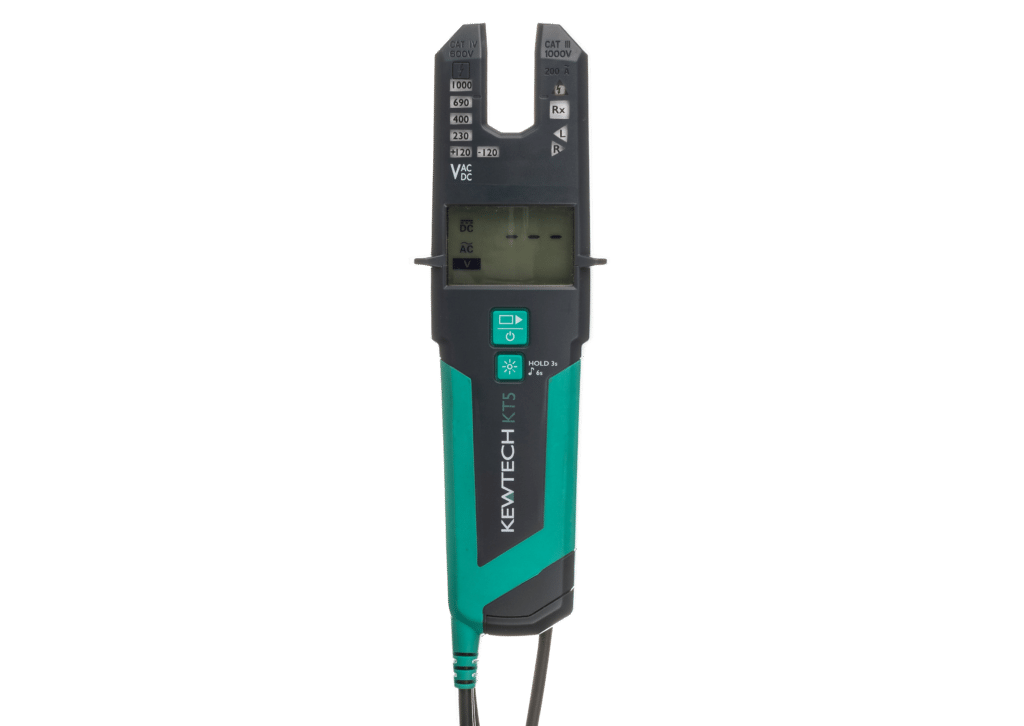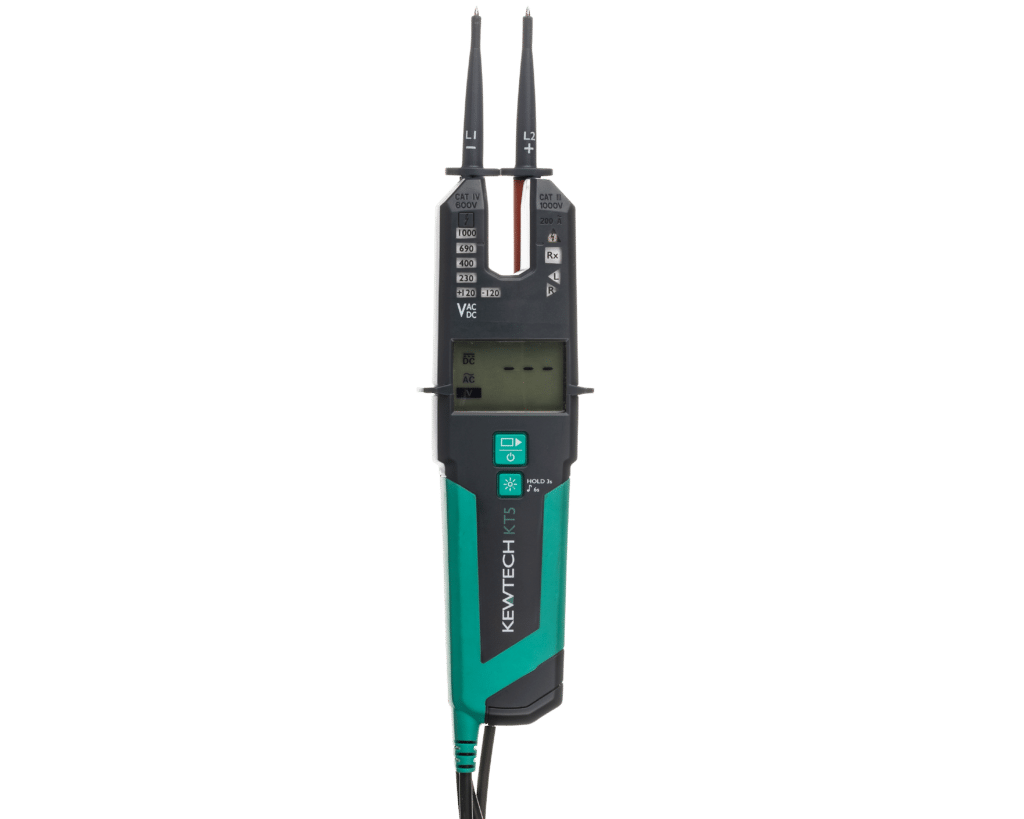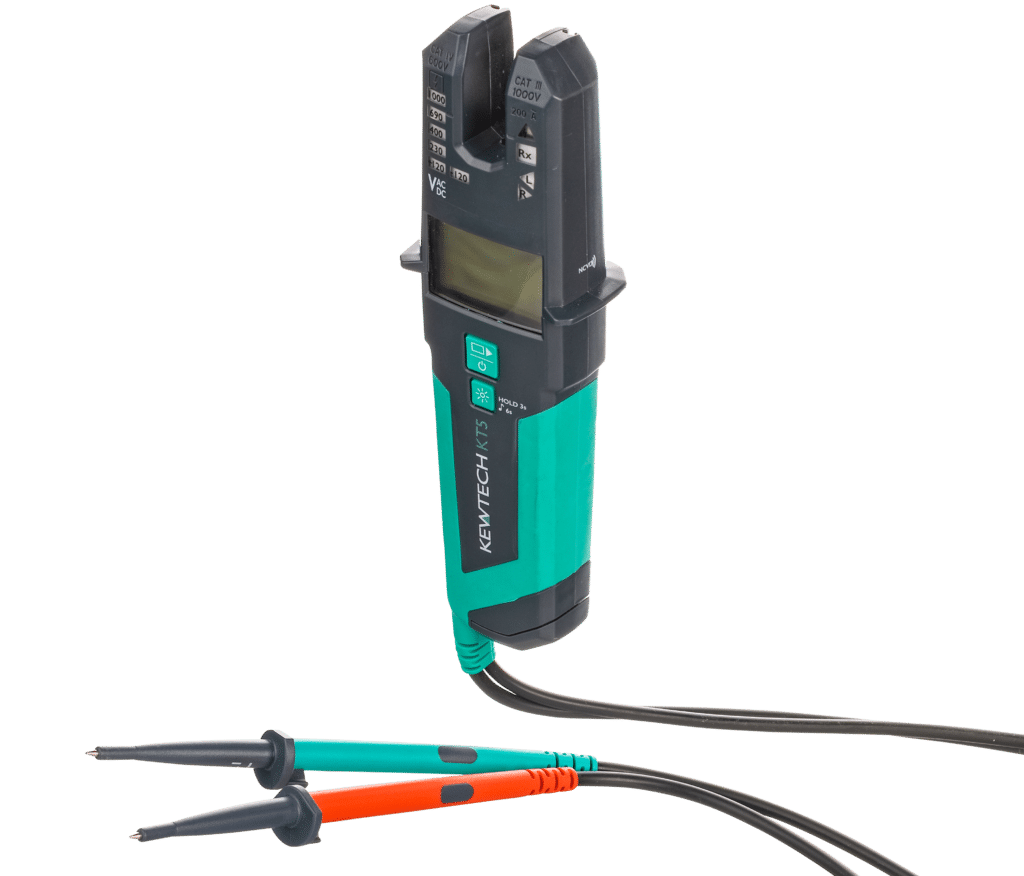 KT5
Open jaw tester, with three modes of voltage detection and current measurement for open PEN situations.
1000V AC & 1500V DC measurement
200A AC measurement
Detects open PEN situations
All methods of voltage detection
Overview
The KT5 is the ultimate in everyday electrical tools, including all modes of voltage detection and an open jaw current measurement capability which enables you to detect open PEN situations.
Voltage Detection:
Non contact, single pole and two pole voltage detection.
Non contact voltage test – the first line voltage indication when approaching metal cabinets.
Single pole voltage detection on either probe for added safety and removes the ambiguity of non contact methods
Two pole voltage detection with permanent GS38 probe tips. This means there are no covers to lose or restrict you in deep reach terminals typically found on devices such RCBOs
The NCV function has three sensitivity levels which give you ability to trace hidden cables.
Probe tip cover with nose to depress the earth pin in traditional UK BS1363 socket outlets.
Key Benefits
Probe tip cover with nose to depress the earth pin in traditional UK BS1363 socket outlets
Enables detection of open PEN situations
The probes can be captive allowing for tradition two usage model
IP64
Standards: BSEN 61243 & BSEN 61010 CAT IV 600V
Key Features
200A AC measurement
1000V AC TrueRMS measurement
1500V DC measurement
Non contact voltage test with three sensitivity levels
Single pole voltage detection on either probe
Two pole voltage detection
LCD display with backlight switch
Measurement hold feature
DMM functions includes diode test, frequency
Continuity with adjustable threshold for buzzer
Phase rotation
Resistance and continuity with buzzer
Bright pen torch