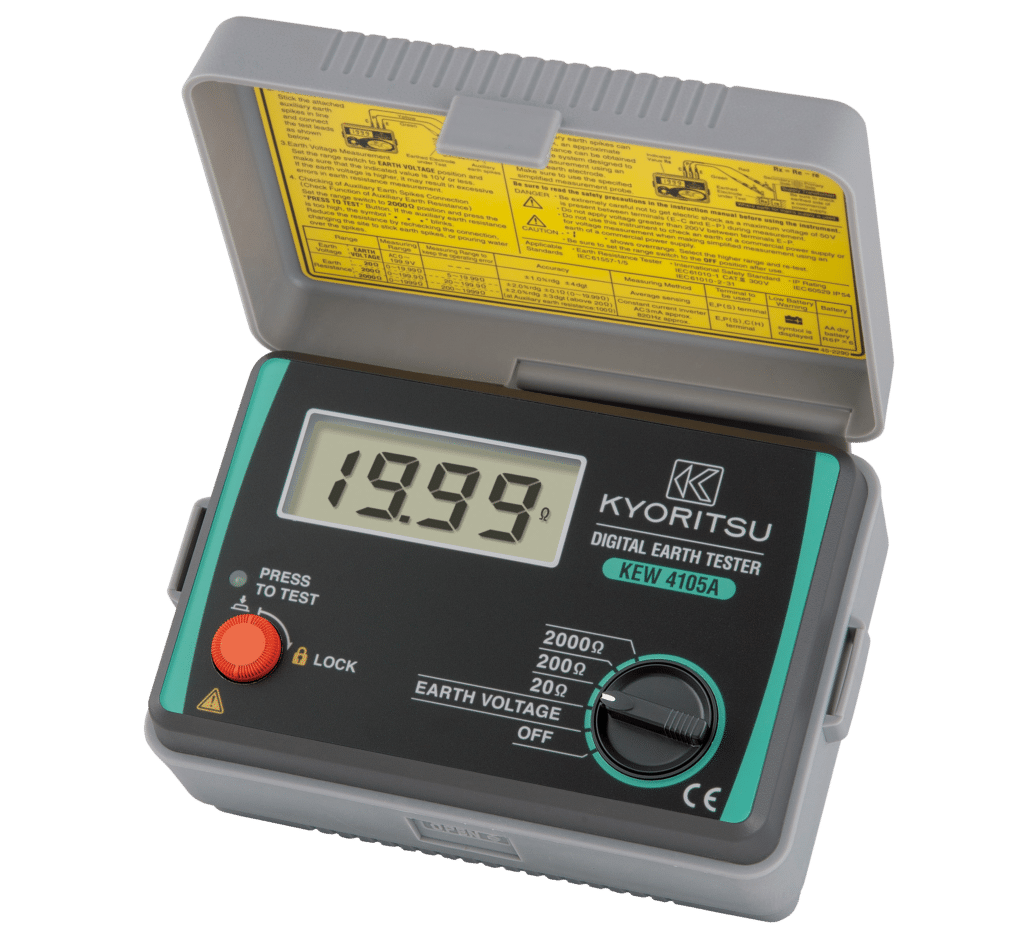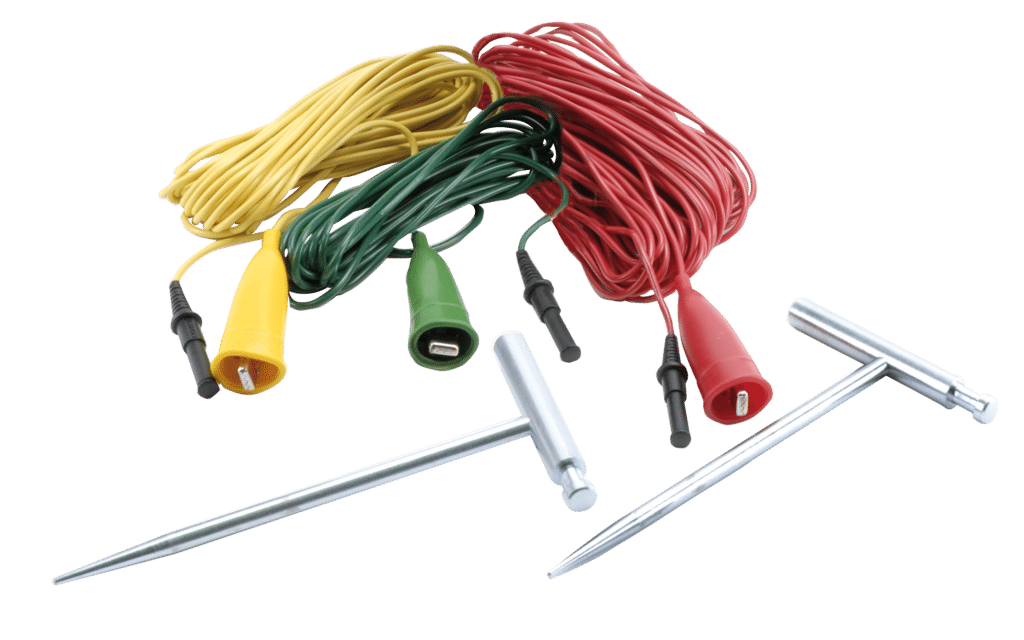 KEW4105A
Digital Earth Resistance tester
20 / 200 / 2000Ω earth resistance ranges
Measures earth voltage
Allows earth resistance testing without tripping earth leakage current breakers
Overview
In addition to the facility for precision measurement, test leads for a simplified two wire measuring system are included as standard accessories.
The latest circuit desgin permits KEW4105A to operate with a minimum influence from earth voltage and earth resistance of the auxiliary earth spikes.
The 2mA measuring current permits earth resistance tests without tripping earth leakage current breakers in the circuit under test.
Key Benefits
Allows earth resistance testing without tripping earth leakage current breakers
IP54 - Dust and drip proof
Complies with BS 7671
Key Features
20 / 200 / 2000Ω earth resistance ranges
Measures earth voltage
2 wire simplified measurement system included as standard
Automatic warning of excess tolerance of auxiliary earth spikes