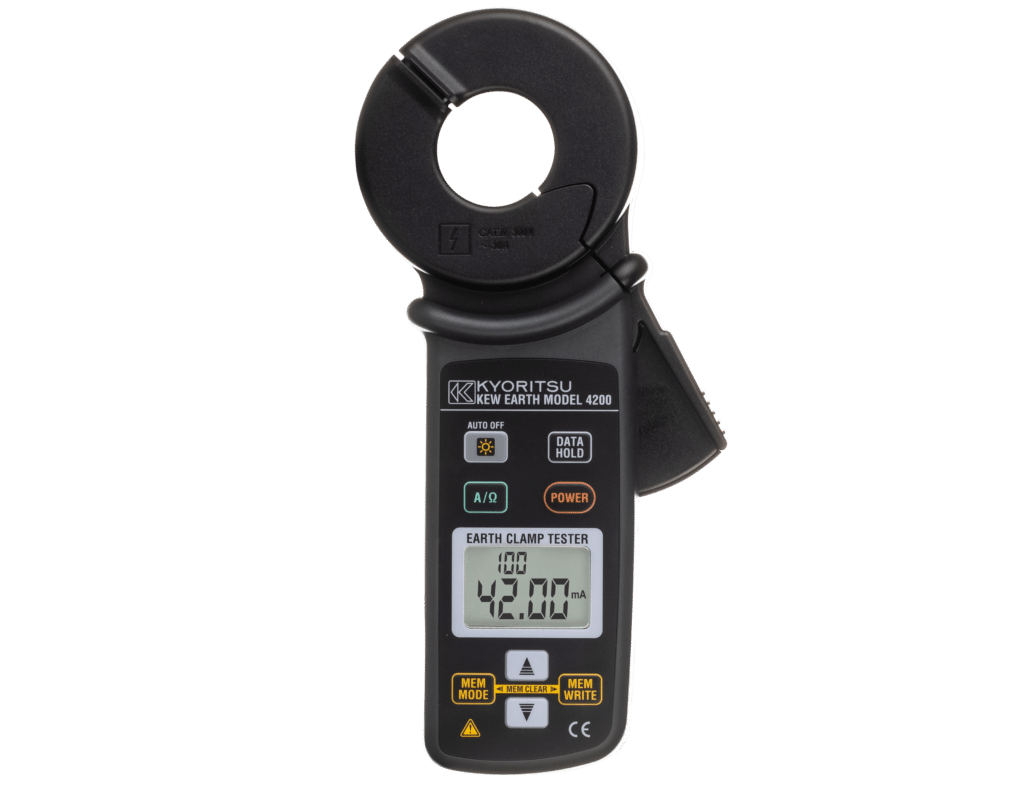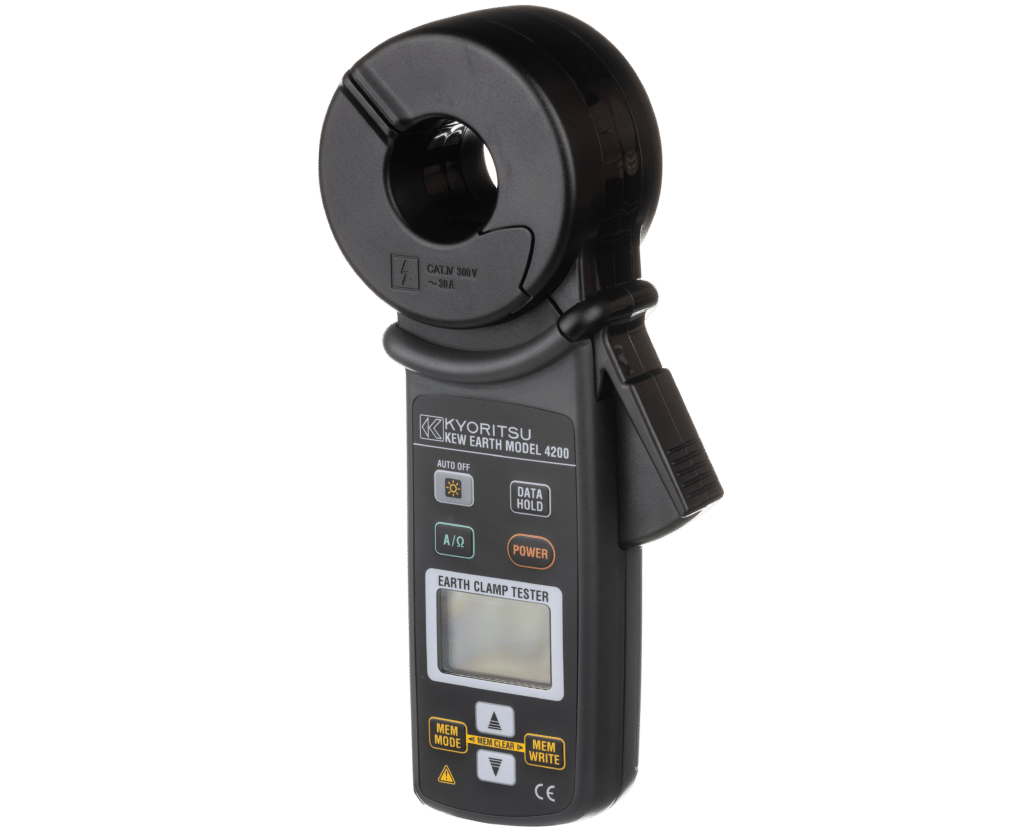 KEW4200
Digital TRMS Earth Resistance clamp
True RMS for highly accurate readings
No need for earth spikes
Measures earth resistance from 0.05 to 1200Ω
Overview
Save time with this earth resistance clamp – no need to lay out auxiliary earth spikes. Ideal for measuring earth spikes in systems with multiple earthing points.
True RMS leakage or phase current readings from 0.1mA to 30A provides vital additional information in earthing networks.
The filter function offers increased immunity to electrical noise and a noise mark appears in excessively noisy environments.
Key Benefits
Measures earth resistance without auxiliary earth spikes
Complies to IEC61010-1 CAT. IV 300V pollution degree 2
Includes resistor for operation check
Key Features
True RMS for highly accurate readings
Measures earth resistance from 0.05 to 1200Ω
Measure leakage current from 0.1mA to 30A
Noise check function
Memory function saves up to 100 measurements
Data hold memory function
Buzzer function
Back light