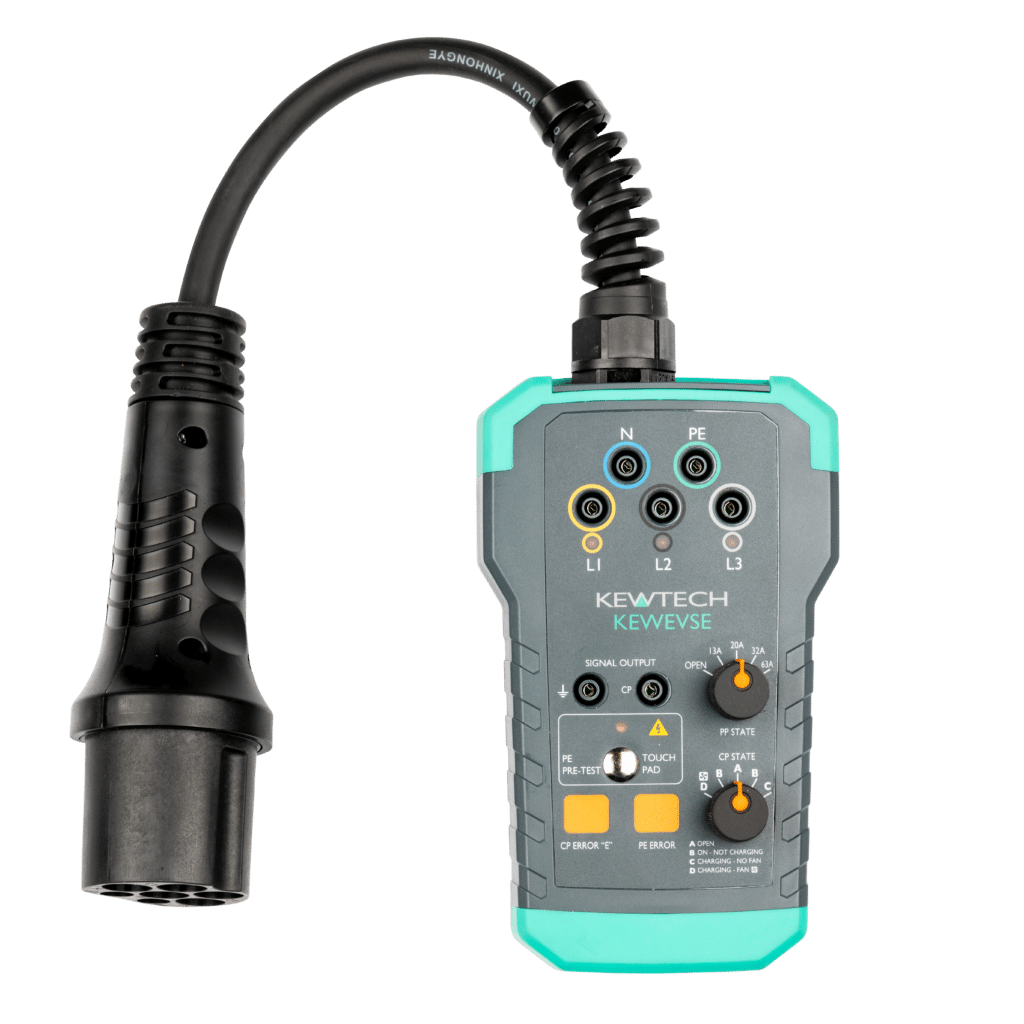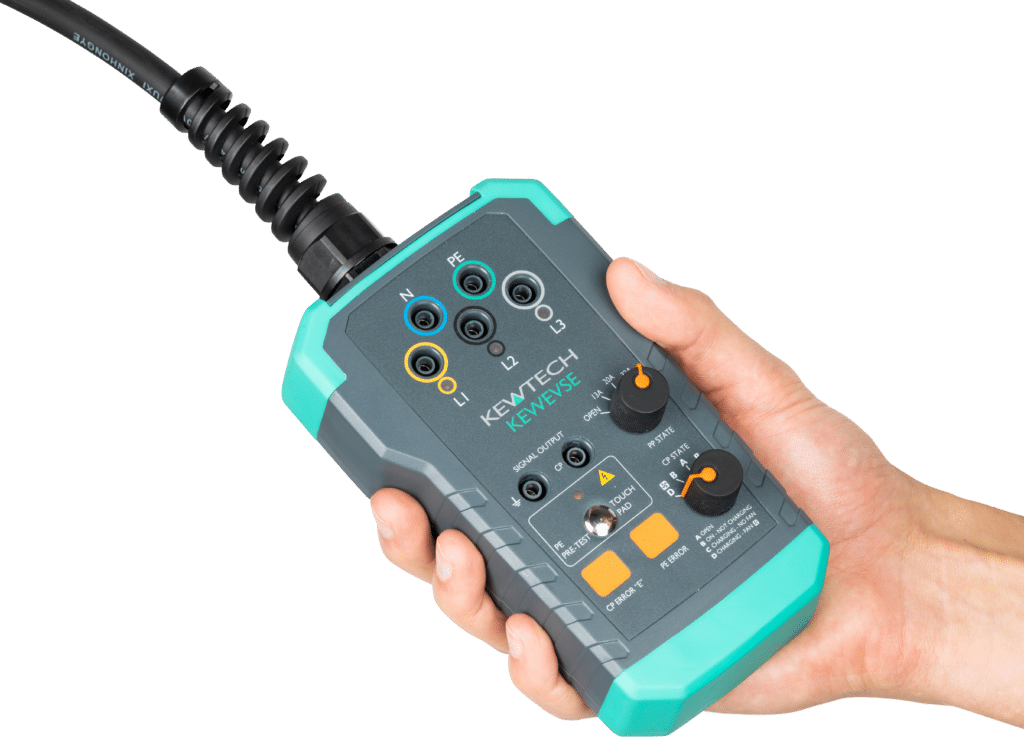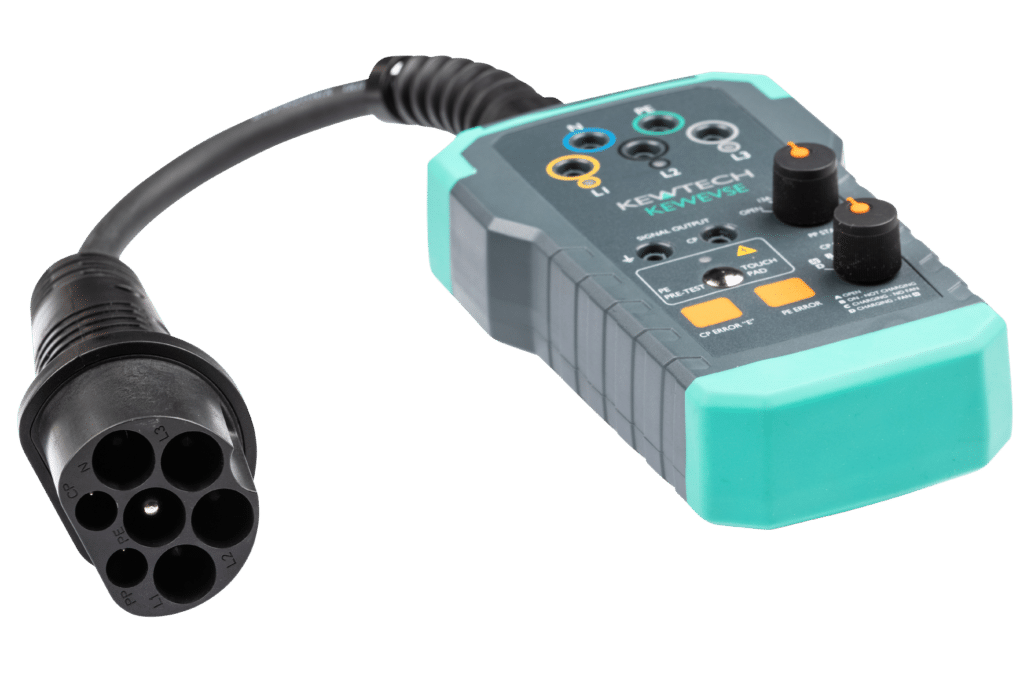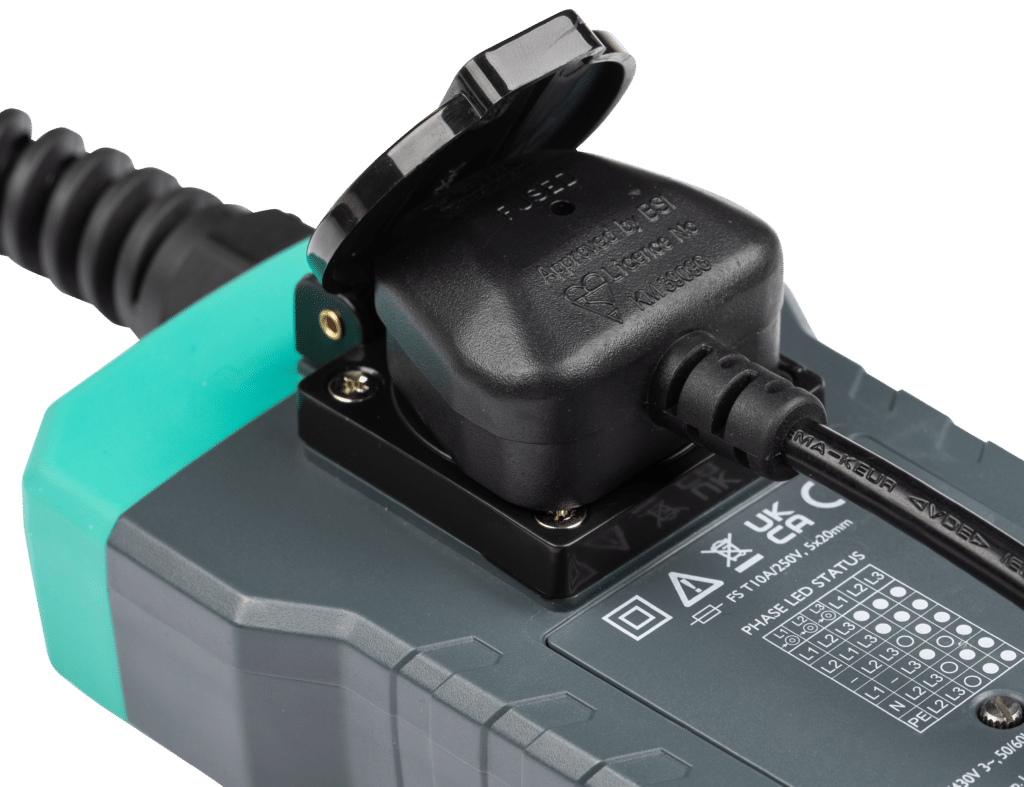 KEWEVSE
The market's universal EVSE testing adapter.
Enables testing of EV charge points
Compatible with any brand of MFT
Smallest in class
Overview
The KEWEVSE is the brand new comprehensive testing adapter for the testing of EV charging points. The adapter is compatible with the KT66DL and other brands of tester with EV capabilities.
The KEWEVSE is a great addition to your test equipment as it enables loop, RCD and RDCD testing using a suitable MFT like the KT66DL. It simulates the presence of a car so the functionality of the EV supply equipment can also be tested including PE fault.
Key Benefits
Enables testing of EV charging points
Universal - Uses standard 4mm connections and alternative BS1363 socket for connecting your tester
For use on single and three phase systems
Smallest in class
Key Features
PE Pre-Test
PP simulation & CP states A, B, C, D
CP Error / PE Error / Earth fault
LED indication of Phases
Type 2 male connector for EVSE connection