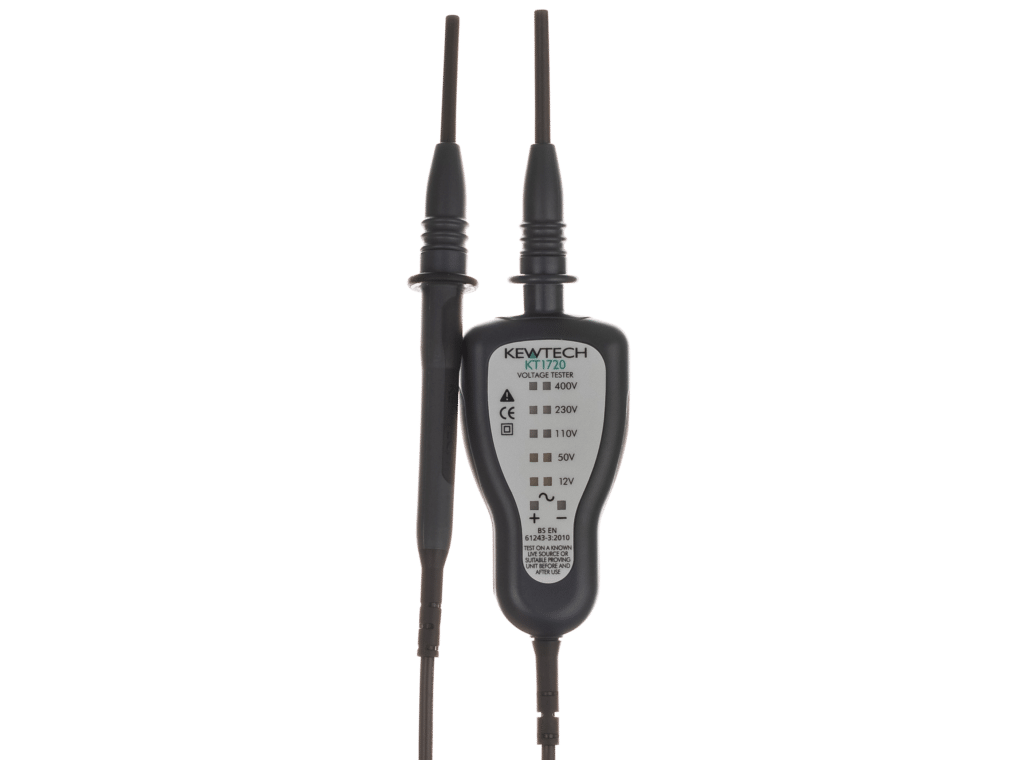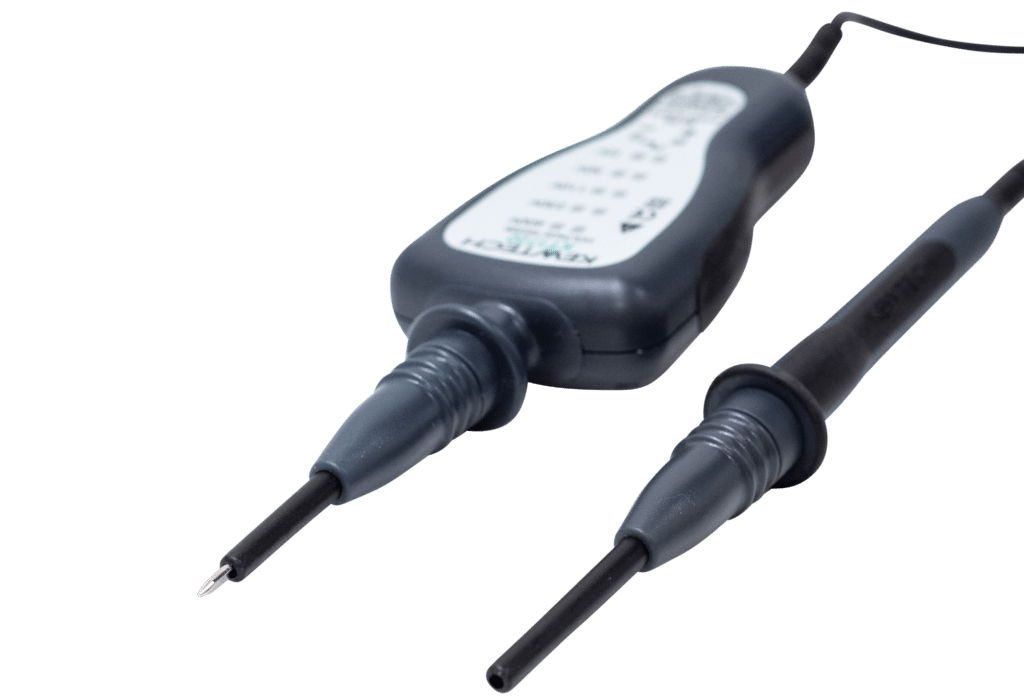 KT1720
A dedicated voltage tester with LED indication and retractable probe sleeves for added safety.
AC & DC Voltage tests up to 400V
No batteries required
GS38 tips with retractable sleeves
Overview
The KT1720 is a dedicated two pole voltage tester that doesn't require batteries. It is an essential tool in every electricians tool box used for voltage indication and the safe isolation of live circuits.
The KT1720 GS38 retractable probe tips as an additional safety feature and separate lamps indicate AC or DC voltage with polarity.
The KT1720 has now been discontinued.
Key Benefits
Required for correct safe isolation proceedure
Permanent GS38 compliance with retractable probe tips
No batteries required
Double insulated leads 1.4 m long
BSEN 61243-3: 20110 / EN61010 CATIV 600V / BSEN 613 26-1:2010
Ergonomic design is comfortable to hold and suitable for use with gauntlets / PPE equipment
Key Features
Clear LED voltage indication
12 - 50 - 120 - 230 - 400V AC/DC voltage detection
Separate lamps indicate AC or DC with polarity
Retractable probe shrouds