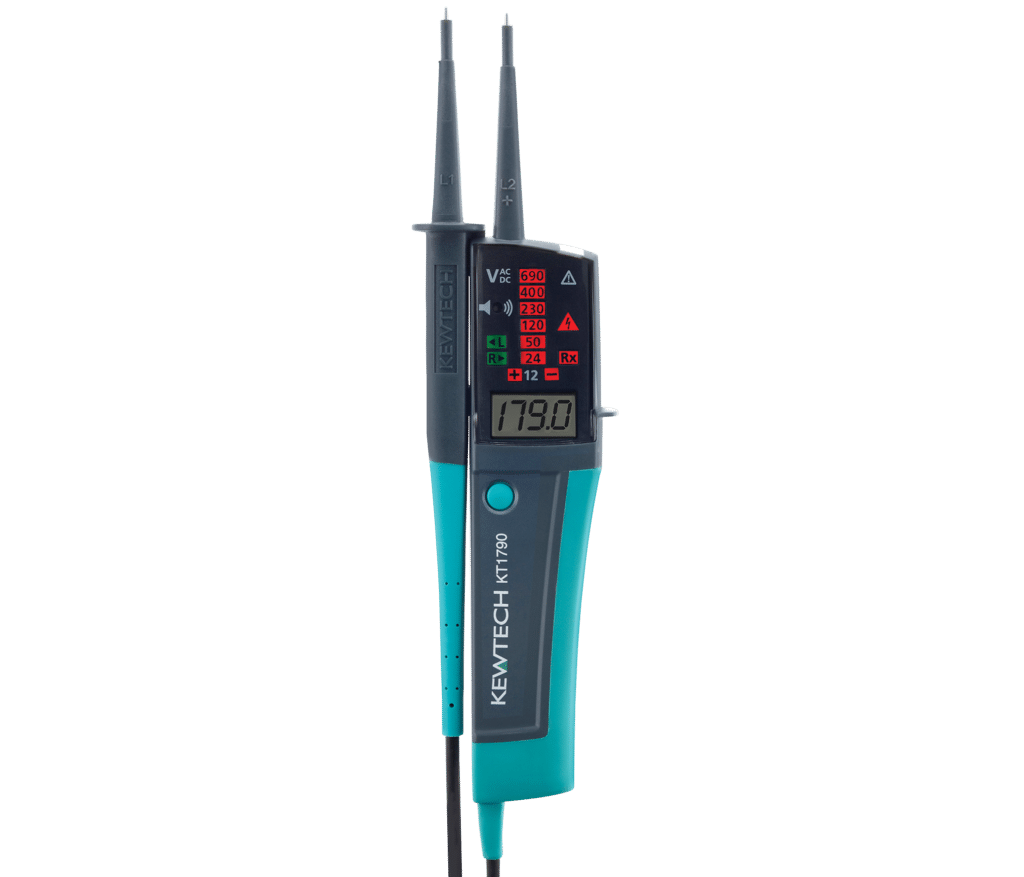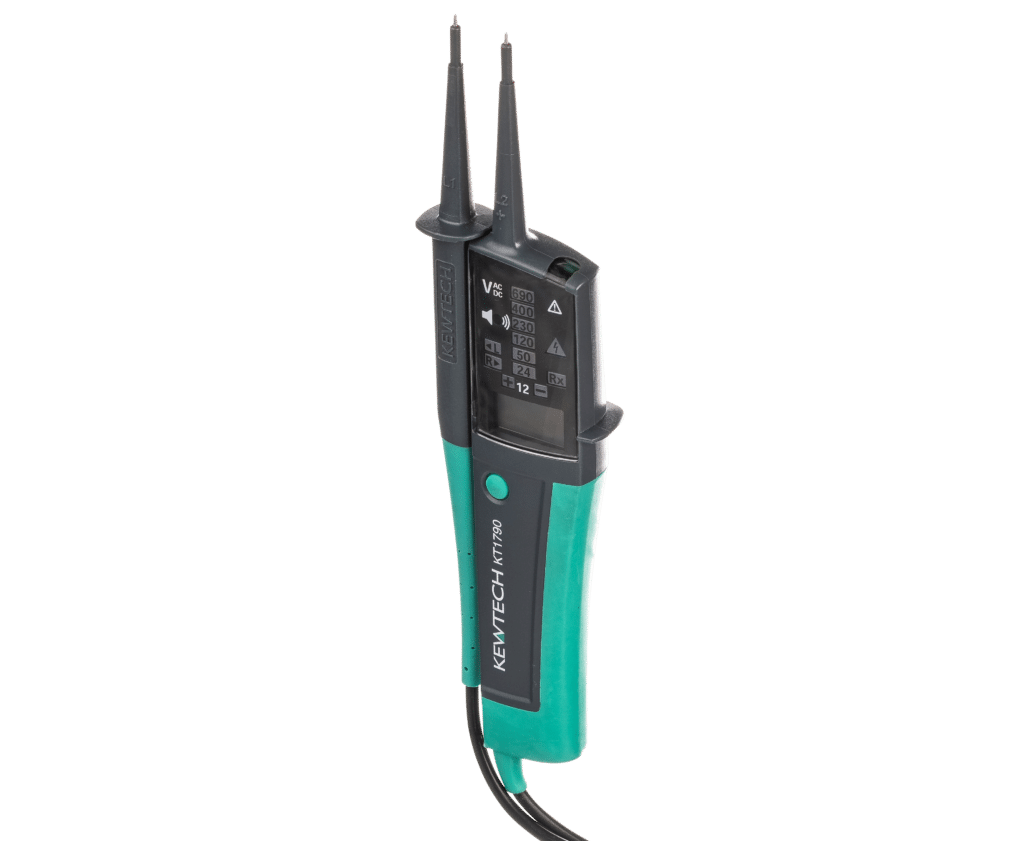 KT1790
Two pole voltage and continuity tester with bright LED indication and LCD readout.
AC & DC Voltage tests up to 690V
Clear LED indication & LCD readout
Phase rotation & bright pen torch
Overview
This popular two pole voltage and continuity tester is an essential tool in every electricians tool box used for voltage indication and the safe isolation of live circuits. The KT1790 will indicate voltage is present even with no batteries or if the batteries go flat so you can have piece of mind of indication when working with live circuits.
The KT1790 has bright LEDs which light up behind the voltage indication giving clarity even when working in dark spaces. There is also an LCD display which provides you with an exact voltage readout to a 0.1V resolution.
This product has now been discontinued, however, is still available from a number of wholesalers and Kewtech distributors. The KT1795 is the superseding model.
Key Benefits
Required for correct safe isolation proceedure
UK Specific GS38 Slender probe tips NO NEED to swap ends
IP65 rating protects against dust and water ingress
Designed to the new international safety standards IEC 61243-3 & IEC 61010-1
Cat IV 600V
Key Features
Clear oversize luminous LEDs shine through voltage level
0.1V LCD resolution display
Clear audible tone
Bright torch light - gives ample illumination
Fits into recessed terminals such as RCBOs without unscrewing any caps
Phase Rotation - Bright green LEDs show left or right rotation
AC & DC Voltage tests up to 690V
Continuity Test
Self diagnostic test
Single Pole phase test
Polarity indication
Auto power on/off