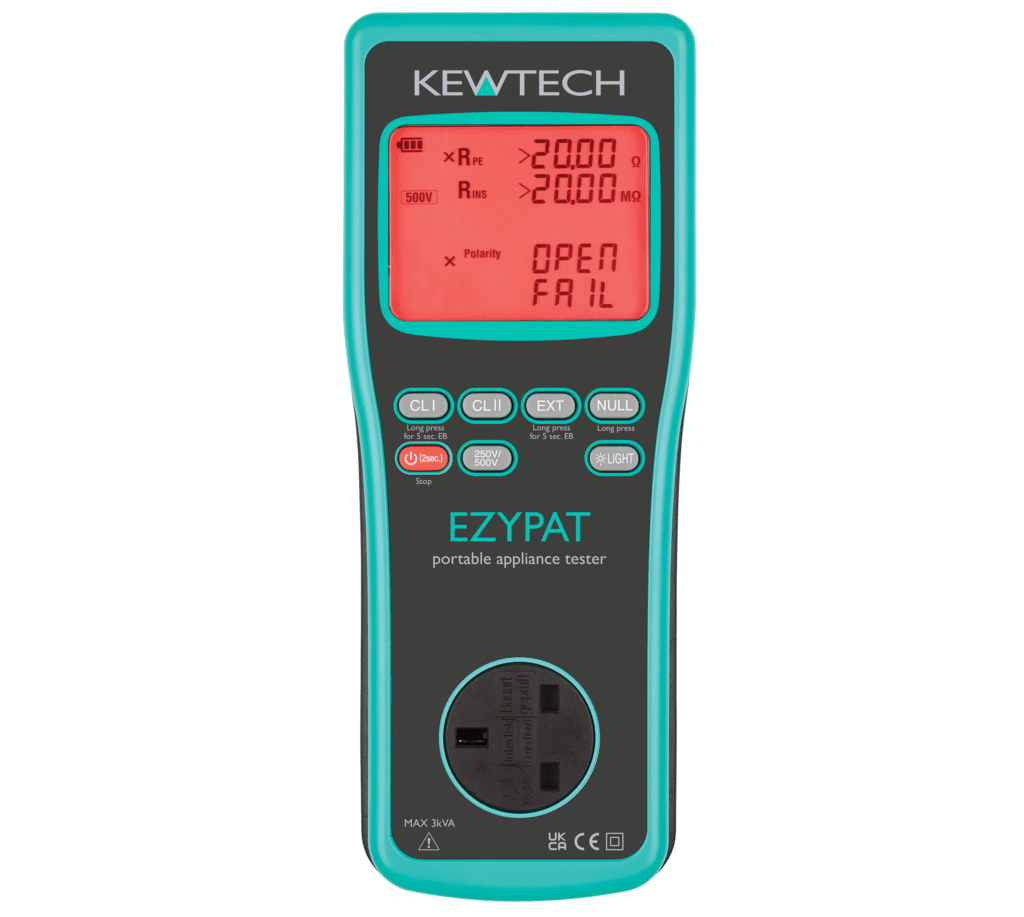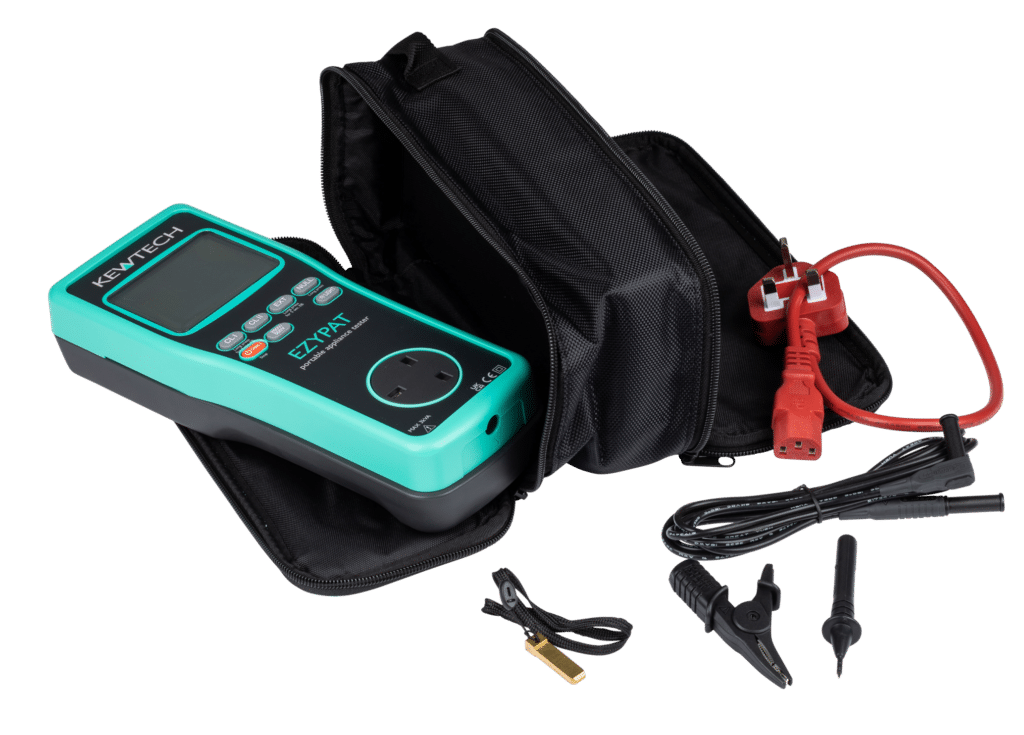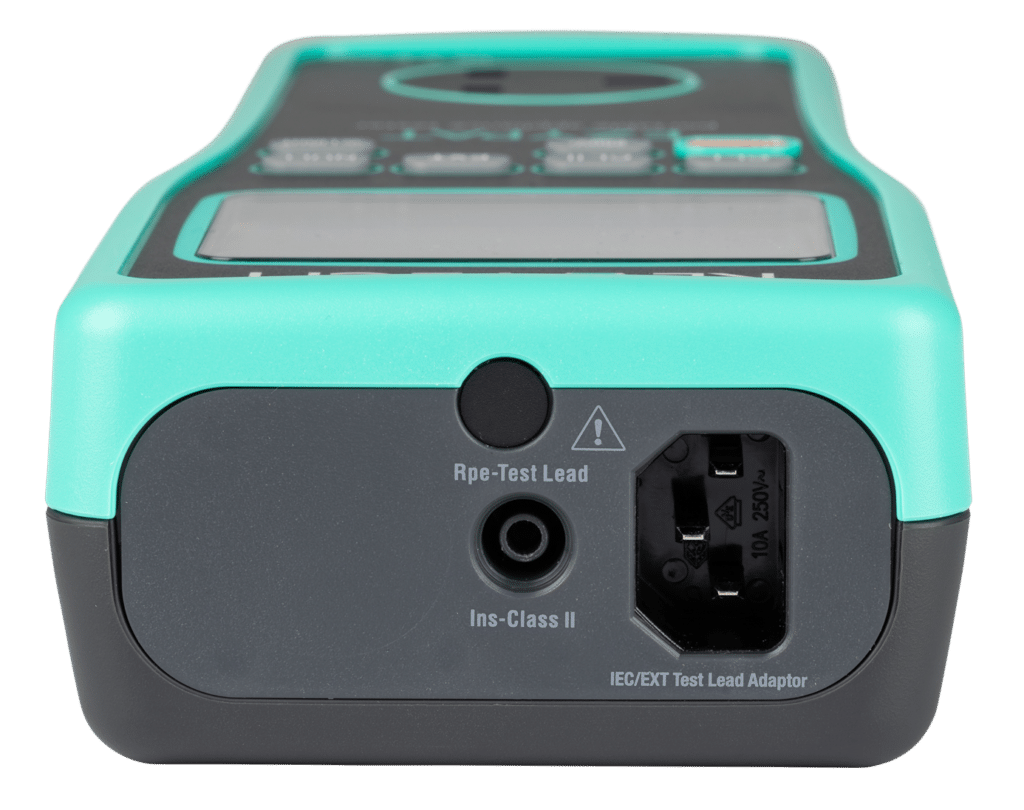 EZYPAT
The EZYPAT is a sophisticated entry level PAT tester that is ideal for office environments.
IT safe – 500V & 250V insulation test options
Automatic test sequencing
Long battery life
Overview
The EZYPAT is the entry level manual tester in our next generation PAT range. The EZYPAT is perfect for testing in low risk office environments and residential properties as it offers a low current earth continuity test and 250V insulation test.
This lightweight battery-operated tester also has automatic test sequences designed to make PAT testing simpler and more efficient, resulting in you to getting through your workload faster.
This easy-to-use tester displays a flashing green screen indicating a pass and a red screen indicating a fail so there is no ambiguity. Moreover, as well as running a Class 1 or Class 2 appliance test, the EZYPAT offers tests on extension leads and has a simple facility to null your test leads.
The EZYPAT is manually compatible with the KEWPAT app for all your record saving and reporting.
Key Benefits
Long battery life - over 1500 tests
Automatic test sequencing
Backlight display
FREE KEWPAT App for manual data logging, product register and reporting
Optional KEW80L Bluetooth printer for label printing is available
Optional 110V adapters for 110V testing is available
Key Features
PASS / FAIL - GREEN / RED screen indication
Appliance status pre-check
Quick check and 5 second continuity options
IT Safe - 500V and 250V insulation test options
Substitute leakage
Extension lead test
Fast and easy test lead null