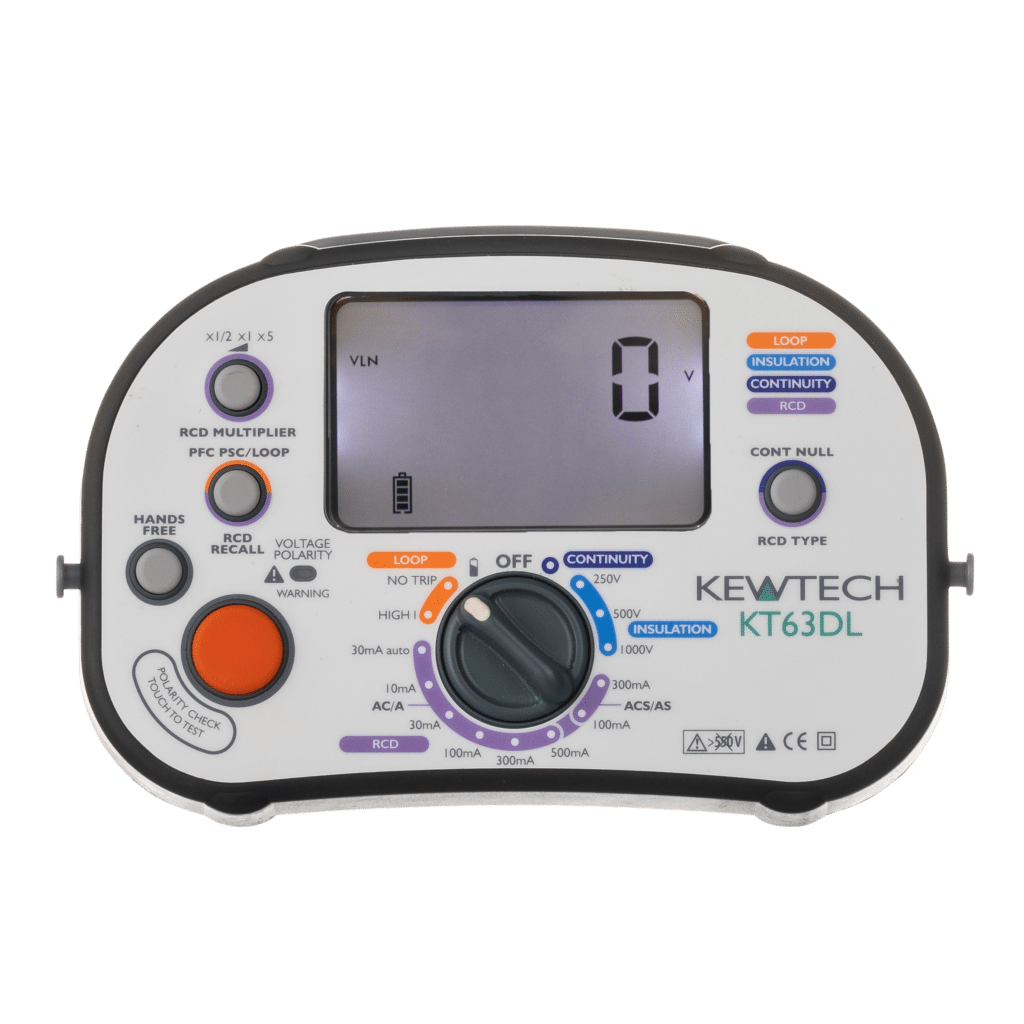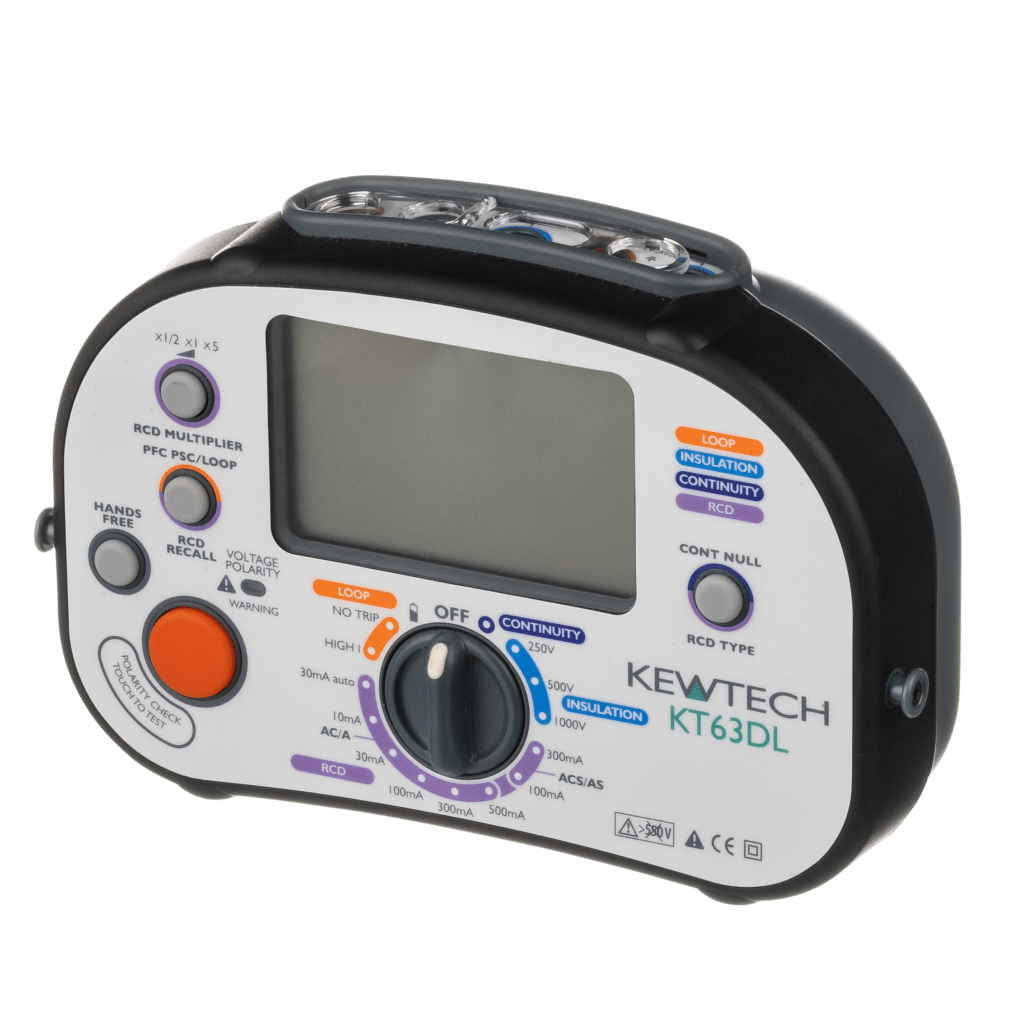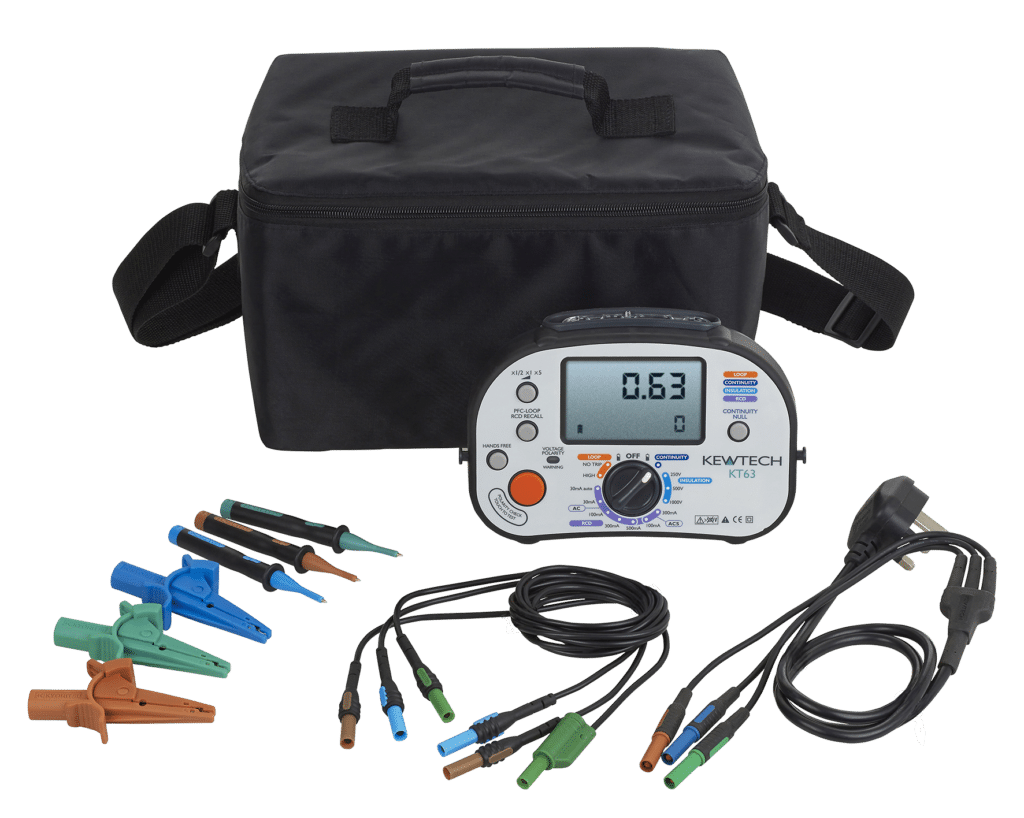 KT63DL
This leading seller is a compact Multifunction Tester packed with big features.
Small and compact
Magnetic base for attachment to metal cabinets
Tests all A Type RCDs
Overview
The KT63DL is one of the UK's most popular Multifunction Testers!
The KT63DL has a robust loop testing circuit, continuously guards against live circuits when dead testing and has an auto RCD test as standard. What's more…this tester couldn't be easier to use!
You can now upgrade your KT63 to the KT63DL…find out more here.
Key Benefits
Easy to use and straight forward interface with single rotary dial and large screen display
Constant live voltage detection protects when dead testing
No Bangs – continuous live monitoring means no blown fuses or PCBs
Magnetic base for hands free attachment to metal cabinets
Electronic 'hands free' lock down test button
IP54 even when the leads are not plugged in
End of line calibration certificate
Comes complete with soft carry case, mains lead, distribution board leads and padded neck strap
Key Features
Continuity - switchable buzzer and auto null
Insulation - 250, 500 & 1000V with voltage warning LED and auto discharge
Loop - ATT (low current), high current 0.01 ohm resolution
Anti Trip Technology loop for full no trip Loop testing of RCDs with low susceptibility of RCD uplift and noise interference
PSC/PFC - clear indication of what is being tested and displayed with loop reading
RCD - Type AC, A, ACS, AS, auto & ramp
Type AC RCDs - Tests 10mA, 30mA, 100mA, 300mA & 500mA
Type A RCDs - Tests 10mA, 30mA, 100mA & 300mA
RCD auto test mode for 30 mA RCDs
RCD ramp test function
Test leads auto-null for continuity mode
Polarity check
Instant correct wiring status check